1 New Heart Awareness/Fundraising Dinner Registration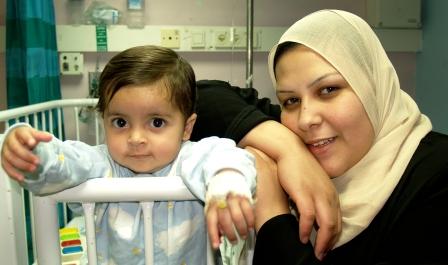 1 New Heart, a 501(c)3 and international aid agency working in Israel will host an awareness and fundraising dinner on Friday evening, April 25, 2014 at the Crossroads Brethren in Christ Church, 800 Donegal Springs Road, Mount Joy, from 6:00-8:30 p.m.   This event will be held to highlight the ministry of I New Heart – a ministry that provides safe travel and sponsors heart surgery in Israel for children born with Congenital Heart Disease.  Hank and Michele Dannecker will be sharing about the exciting things happening in this ministry.   www.1newheart.org.
The meal for the evening will be hosted and prepared on site by Carrabba's Restaurant of Lancaster.  There is a suggested donation  per person, and registration is required.  Those wishing to register for the dinner should call Verna Schwartz by at (717) 380-3034 or e-mail her at vernaschwartz@msn.com.  The deadline for registrations is Wednesday, April 16.