Events for January 11, 2014
Day Navigation
Ongoing
Prophetic Conference from Jan. 5th-12th at Church of the Word.  Speakers:  Pastor Dale Armstrong, Pastor Bob Hawk, Pastor Bruce Ladabu, Pastor Ron Con, Pastor Demeke Getahun and Karen Burrows.  Worship lead by Jon Fike
Find out more »
Healing Prayer takes place each week at their headquarters, The Londonderry Inn,Wednesday and Friday, 10am – 12 Noon, by appointment.​​  The healing teams are from a variety of regional churches​​ and have been trained and commissioned by Healing Tree International. They come together twice a week to pray for healing for body, mind, and spirit and to
more »
Find out more »
9:00 am
10:00 am
Do you want some new toys for your children for a couple of weeks or do you need baby equipment for a few months? Come to New Danville Mennonite Church Toy Library between 6:30-7:30pm, Tuesday, January 7 or 10am-12pm Saturday January 11 to find toys or equipment for children ages 0-8. Membership is free and
more »
Find out more »
1:30 pm
PRiMA Theatre (Lancaster, PA) is holding their annual audition for their 2014 productions. Talent that has been in past productions as well as potential new performers are welcomed to reserve an audition slot via email at info@primatheatre.com. PRiMA is seeking contemporary theatrical performers (singers, singer/movers) who are interested in professional work for the experience and network assets. 
more »
Find out more »
3:00 pm
Pulled Pork BBQ on Sat. Jan. 11th from 3-6PM at Lebanon Valley Church of the Nazarene in Lebanon.  All proceeds go bring home 2 girls  from the Ukraine. 717-673-6548 or http://marianaorphanfund.blogspot.com/
Find out more »
4:00 pm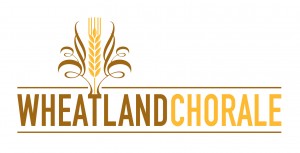 Christmas concert presented by the Wheatland Chorale, one of Central PA's leading vocal ensembles on Jan. 11th at 4PM. Rescheduled from Dec. 14.
Find out more »
7:00 pm
Matt Wheeler is returning to the Emmaus Road Cafe on Jan. 11th at 7PM.  www.emmausroadcafe.org
Find out more »
Free monthly coffeehouse on Jan. 11th from 7-11PM at Immanuel Evangelical Free Church. Fair-trade, organic coffee, tea, and cocoa. Open mic. Games and coloring. Bring a munchie to share. http://facebook.com/ichthuscoffeehouse
Find out more »
+ Export Day's Events