Events for Saturday, March 29th 2014
Day Navigation
All Day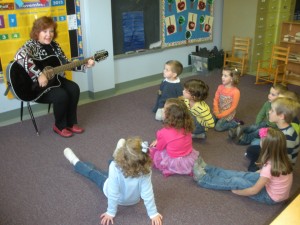 Preschool Registration, Neffsville Christian Nursery School -717-560-5575 or www.longmemorial.com/preschool for information and schedule a visit.
Find out more »

The WeeUsables Consignment Event is Lancaster's largest consignment event featuring more than 90,000 items for moms-to-be, babies, kids and teens. The spring 2014 event will be held at the Lancaster Host Expo Center March 27–29. 550 consignors will be selling clothes, toys, books, strollers, highchairs, video games and so much more! The sale is open
more »
Find out more »
9am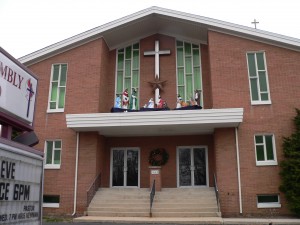 New parenting classes concerning today's issues of life will commence on March 23, 2014 for six consecutive Sundays through April 27, 2014. John & Sharon Charles from Abundant Living Ministries welcome guests to visit with them at Lancaster First Assembly of God, 1025 Columbia Ave., Lancaster, PA 17603 from 9:30AM – 10:30AM for a time
more »
Find out more »
7pm
TEACH Drama presents Jane Eyre directed by Stan Deen at Living Waters Theatre, 202 Hartmann Bridge Rd., Ronks.  The production will be performed on Friday, March 28 at 7:00 p.m.; Saturday, March 29 at 1:30 p.m. and 7:00 p.m.  Advance tickets are available for purchase at a discount by emailing JaneEyreTickets@gmail.com or calling 717-466-9347.
Find out more »
8am
The Joel Committee will hold a Flea Market and Bake Sale on Saturday, March 29th  at Bethany Felton from 8 am – 2 pm.
Find out more »

Come out and enjoy a 5K race or a 1 mile fun run/walk in beautiful Lancaster County on March 29, 2014. Go to www.missionconnect.me/race for more info or to register.
Find out more »
9am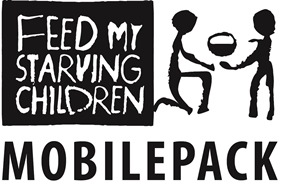 500 volunteers from the community will unite to pack 100,000 meals on March 29 from 9am-5pm at Willow Street Mennonite Church in Willow Street to help alleviate world hunger. Each meal costs only 22 cents a meal. We need volunteers age 5 and up to volunteer for 2 hour shifts to pack meals. We need
more »
Find out more »
10am
11am
Stop by the Real Life Church of God, on Lemon Street in East Petersburg, on Saturday, March 29th from 11:00-2:00 to support the local food bank and local vendors and crafters as well.You will be able to shop and browse at over 25 tables with items ranging from weight-loss programs to make-up, to food and
more »
Find out more »
12pm
Fundraiser for Autism is a stop & shop vendor event, with free crafts and activities for kids on March 29th from Noon-6PM at H.M. Levitz Park. 100% of the proceeds will go to ABOARD, which is an agency that supports families and individuals with Autism. There will be food, as well as raffles, with some
more »
Find out more »
1pm
The CC2 is a multifaceted science program open to children in grades 6-8 on Saturday afternoons from 1:30pm – 4:00pm. The program provides science education on a variety of topics in a fun learning environment. The topic for March 29th  is What do Spring Showers Bring? Salamanders, frogs and vernal ponds! Oakes Museum CC2 members
more »
Find out more »
3pm
Adults $10 Children (6-12) $5.00
All you can eat Chicken Pot Pie Dinner with green beans, cole slaw, applesauce, homemade desserts and beverages.  All proceeds will benefit Ruhl's UMC mission trip to Moore, Oklahoma to aid tornado victims.
Find out more »
4pm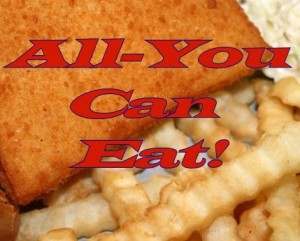 The Liverpool Volunteer Fire Company will be holding and All You Can Eat Fish Fry on Saturday March 29, 2014 from 4 – 7pm at the firehall.  Children 6 and under are Free. As always meal includes all you can eat fish, fresh cut french fries, baked beans, pepper slaw as well as one dessert.
more »
Find out more »
5pm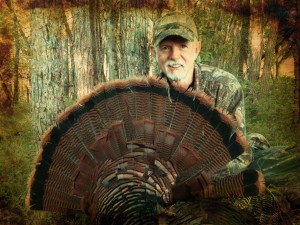 Sportsman Banqet with Steve Chapmen for a guest speaker on March 29th at Marticville Middle School.  Hosted by Life Fellowship Church. Lots of door prizes and a light supper will be served. With over forty-seven years of experience as an avid hunter and over a half dozen books written about his love for the great outdoors,
more »
Find out more »
6pm
Enjoy a FREE evening of family fun for ALL AGES! Live on Stage – astonishing illusions! Saturday, March 29, 2014 at 6:30pm at Refton BIC Church – 110 Church Street – Refton Refreshments provided! Please consider bringing one non-perishable food item for the Solance Food Bank. http://www.BAMMAGIC.com
Find out more »
+ iCal Import Day's Events