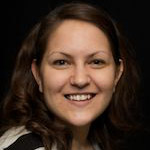 Ashlea Breneman
Hi!
My name is Ashlea and I interned with WJTL back in early 2005. I guess I wasn't horrible because Fred offered me a job afterwards and I have been working here since. I'm still not sure what I said or did to have such good luck! I work in the office and help non-profits get the word out about their organization and their events. Plus, I help out with the Purple Door Festival and I co-host Purple Door Radio.
I hope that you will be encouraged daily not only with what you hear over the airwaves, but also what you might read on these pages.
I plan on posting music updates (especially about artists that you might see at Purple Door) and what the Lord is currently teaching me, because it seems he always is!
Cheers!