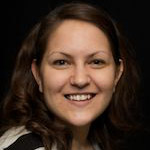 Gifts For Jesus
ASHLEA BRENEMAN – With all the traffic jams, lines, cookie baking, party attending and gift wrapping, Christmas can be downright stressful. I think it's important for us to build things into the Christmas season that make us slow down and appreciate the incredible gift that has been given to us – Jesus Christ. He is worth all of our worship and affection.
I remember someone saying how ironic it is that Christmas is the birthday of Jesus, and yet it's the only birthday where we aren't giving gifts to the person who is actually having a birthday. Imagine I attended a birthday party for Fred and showed up with gifts for Lisa. That would be strange and even rude! So, what type of gift would Jesus want? In Matthew 25:40 we read, "Truly I tell you, whatever you did for one of the least of these brothers and sisters of mine, you did for me."
What would that look like to give a gift to the least of these? I think it would mean giving a gift to someone who desperately needs it and hopefully the gift would be useful to them too. Gospel For Asia is providing a way for us to do just that. They've created a Christmas gift catalog that is filled with items that are useful and beneficial to poor families in Asia. These gifts will actually help lift them out of poverty and provide hope to them! When I think of Jesus that's what I think he brought. He is the hope of the world.
This Christmas, would you consider giving a gift to a poor family in Asia to show them the love and hope that is found in Jesus Christ?
See a whole list of gifts available in the Gospel For Asia gift catalog here: www.gfa.org/giving/christmas/?affiliate=wjtl. Gifts begin at just $11!
I pray that this Christmas season you are reminded of the hope present in Jesus Christ.
Merry Christmas!
Ashlea Breneman
ashlea@wjtl.com