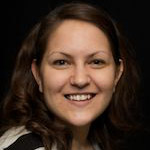 Happy Father's Day!
ASHLEA BRENEMAN – Happy Early Father's Day! I hope you're enjoying all of the song dedications we've been playing throughout the day. I had to think about which song I would dedicate to my dad if I could have entered the contest. It's a really tough question, and my answer will probably surprise you.
The song that I would dedicate to my dad would be "Barlow Girl" by Superchick. Yes, I do realize that is the oddest song choice ever! The reason I would pick that one is because I can still hear my dad singing along to that song in the car and randomly singing it throughout the day years ago. I'm pretty sure he never knew all the lyrics, but just the chorus. Since the song is so catchy, I guess it just really stuck with him. Plus probably the fact that he was actually pleading with me and my sisters to be like barlow girls. Actually, that's probably really what it was about….
Either way, Happy Father's Day Dad! This old school song is for you!
Ashlea Breneman, grateful for my dad
ashlea@wjtl.com