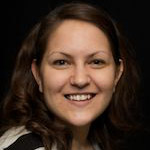 Have you heard???
ASHLEA BRENEMAN – In addition to the already amazing line-up for this year's Purple Door Festival, (we're celebrating 15 years!!) someone new just got added. And I think you might be surprised and excited too!
I'm not sure how many years it's been since she's made an appearance at the festival or if she's ever performed solo there. But what better way to celebrate 15 years of Purple Door then by having Leigh Nash come perform!
She'll be gracing the Gallery stage at this year's festival Saturday afternoon. We're so happy that she's coming and Kristi Leigh already has dibs in to interview her!
Tickets are on sale now for Purple Door. Make sure that you are a friend of Purple Door on Facebook or that you follow PD on Twitter because we're in a generous mood this year and we'll be giving you lots of chances to win free tickets to this year's fest.