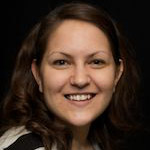 It's Good To Remember
ASHLEA BRENEMAN – We recently received an email from a listener wondering if we had any updates about the homes that through your generous giving we were able to build in Haiti with Food For the Poor. (We were able to build a total of 17 new homes!)  The earthquake in Haiti seems like a longtime ago in some regards, but for the people of Haiti their lives are slowly being rebuilt. It is a good reminder to continue to pray for Haiti, especially as they are in the midst of the rainy season.
I emailed my contact at Food For The Poor, and she sent me a link to their six month update after the quake. Please read it and be encouraged. God is working through your generous gifts. Families have been given a fresh start.
Thank you WJTL listeners. You are making a difference around the world. Please remember to continue to pray for the people of Haiti and Food For the Poor as they continue their work in rebuilding Haiti.
Ashlea Breneman
ashlea@wjtl.com