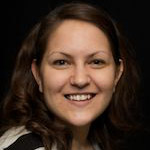 My 1 Corinthians 9:26-27
Running is my 1 Corinthians 9:26-27.
You know, the verse that talks about beating your body and making it your slave? Yep, running is that for me. I don't really enjoy running at all, but I know it's good for me and I've tried to be disciplined in doing it.
I ran a race this past Saturday and have loved running in the gorgeous weather we've been having recently. However, if it wasn't for music, my runs would be very boring and tough to get through. I thought I'd share with you a few of my favorite songs that are on my current running playlist. If you run too, feel free to add some of these great tunes – I hope they make you run faster, or at least your run more enjoyable.
"Hands" by The Almost
"Oh, Happiness" by The David Crowder Band
"Ghostride the Whip" and "Share It With Me" (remix version) by Family Force 5
"Armistice" by Mutemath
"The Comeback Kid" by B.Reith
"Ain't Nothing Wrong With That" by Robert Randolph & The Family Band
"Feelin' So Fly" by Toby Mac
"Impossible" by Manafest