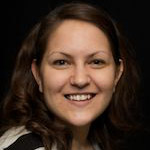 New Music Videos from The Afters & Tenth Ave North
ASHLEA BRENEMAN – Check out the music video for "Light Up The Sky" by The Afters and "You Are More" by Tenth Avenue North. We've been playing both songs on WJTL. I love music videos because it helps to connect the message of the song to me in a whole new way. Enjoy!
Before you watch the music video from Tenth Avenue North for "You Are More" make sure you watch this video journal about the song. Really good stuff!
Ashlea Breneman
ashlea@wjtl.com