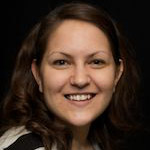 October Youth Group Night
ASHLEA BRENEMAN – Thanks to Pleasureville UMC in York and Our Lady of Consolation Church in Parkesburg for coming last Thursday night and hanging out with us! Youth Group Night is a lot of fun, and if you haven't signed up your youth group for this year yet, you can do so here. Thanks to CiCi's Pizza for donating lots of yummy food and to Black Rock Retreat for making it all possible.
Here's a look at the two groups. Thanks again for coming!
Ashlea Breneman
ashlea@wjtl.com