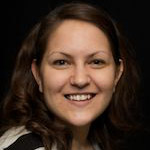 Randy Miller of The Myriad passes away
ASHLEA BRENEMAN -Randy Miller, drummer for the band, The Myriad, passed away on November 5th after battling chondrosarcoma, a form of bone cancer since 2008. Randy was 39 years old and has two children, Connor, age 11, and Gillian, age 9, to his wife Kristyn Davis.
Two weeks ago, band members, past and present, as well as dear friends gathered to say goodbye to Randy. During the afternoon, Randy said something that seems to sum up his life: "I've been thinking about my life lately and how I've never really been a wealthy man, especially after the past 2 years of medical bills. We're renting our house and we don't have much. But you know, somehow I just feel so rich. I have an amazing family, and the best job ever. I just feel so rich. Somewhere that's gotta mean something. Somewhere we all have a cosmic currency."
In lieu of flowers, friends request that donations be made to cover medical and funeral expenses. Like many musicians, the Millers did not have health or life insurance. Donations can be made at by going to the Online Giving section at http://thestirring.org and clicking on the Mercy Fund designated for the Miller Family. All donations are tax deductible.
Please continue to keep the Miller family in your thoughts and prayers.
Ashlea Breneman
ashlea@wjtl.com