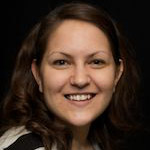 That Jason Dunn, he's so funny…
ASHLEA BRENEMAN – WJTL is no stranger to Jason Dunn, lead singer of Hawk Nelson. Remember this infamous interview from Creation a few years ago?
Well it seems like Jason might always be a little crazy. Hawk Nelson has a new album coming out early  next year called Crazy Love (based off of the book by the same title from Francis Chan) and here is a behind the scenes look at the photo shoot for the new album. Apparently Jason has some difficulty when taking pictures.
Hawk Nelson is coming to the listening area next Thursday! Britt Nicole, Revive and John Reuben are joining Jason and the rest of the guys in Hawk Nelson for the Fly Me To The Show Tour. Get all of the ticket and show information here. Are you planning on coming (or flying) to the show?
Ashlea Breneman
ashlea@wjtl.com