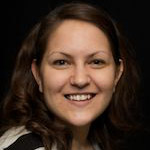 The story behind the song "How He Loves"
ASHLEA BRENEMAN – John Mark McMillan penned the song, "How He Loves" after he lost a dear friend in a car accident. The video below is John sharing the meaning behind the song and the type of love he is talking about. It also features his beautiful wife Sarah (who is an amazing musician and songwriter too) plus their adorable son, Judah.
John Mark is on tour this spring and will be playing at both Creation Festival & Purple Door.
Ashlea Breneman, multi-tasker
ashlea@wjtl.com