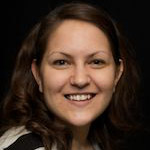 Trans World Radio
ASHLEA BRENEMAN – We're excited to partner with Trans World Radio to see the Body of Christ better equipped in China! During the next couple of weeks you'll hear the DJs talk about Trans World Radio and how you can help equip 250 Chinese house church pastors and lay leaders with radio church kits.
What is a radio church kit? Well, it is a kit that includes a Mandarin study Bible, study materials written by well-known Chinese pastors that correspond with programs heard on TWR and a shortwave radio from where the listeners in house churches can hear preaching, discipleship and teaching.
When I heard about what Trans World Radio is doing, it made me wonder what my own faith would be like if I didn't have the immense amount of resources – the bible studies, books, commentaries, podcasts, teachers, professors and pastors readily available to me. I thought how sad it would be if I never learned the song about how Zacchaeus was a wee little man, or that 12 men went to Canaan and 10 were bad, but two were good. Think about all of the things you would have missed out on if you didn't have the resources available to you. WJTL and Trans World Radio would like to ensure that Chinese believers are properly equipped! Help the church in China to be built on a firm foundation of Biblical truth. Find out how you can help here.
John interviewed President of Trans World Radio, Lauren Libby, today. Listen to the interview here.
Watch how Trans World Radio transformed the life of Rachel Davidsaver.
Ashlea Breneman, encouraged to be apart of the growing Body of Christ
ashlea@wjtl.com