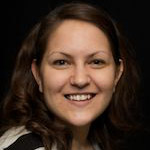 WJTL Listeners & Your Impact
ASHLEA BRENEMAN – In case you didn't know, WJTL has the best listeners. Seriously. we do! We feel very privileged to partner with our listeners to impact the world for Christ. You've helped do some pretty incredible things in the past year, like build over a dozen new homes in Haiti, provide gifts for poor families in Asia and give the precious gift of God's Word to those who didn't have it.
We don't always get to give you updates on how your gifts have impacted people/countries in the long run, but today I'm happy that I get to give you an update! I received a letter from the Chief Executive Officer at Bible League. Here is a portion of his letter.
"God uses your gifts to Bible League International in astonishing ways. Some of the stories bring tears to my eyes, others take my breath away… but they always leave me in awe of the life-changing power of God's Word.
Look, for example, at the Karen tribes people who live in refugee camps along the Thai border with Myanmar…. The Karen have a folk legend which says that they are orphans who lost their written language after God handed it down to them. They believe this language would one day be returned to them by visitors from a foreign land. So when Christian missionaries first reached them, they assumed these were the special visitors – and readily accepted the message of Christ.
Today more than 30% of the Karen are Christians! But they are poor and persecuted, without resources, often unable to get access to God's Word, thwarted in their need to grow deeper in their relationship with God.
But that's where you come in. Thanks to your support of Bible League International, a Karen church at the Maerahmoe refugee camp was reached with Bible study and evangelism training – and they, in turn, have been reaching hundreds of Karen for Christ!
This all came to a head one spectacular day recently when 40 ordained ministers gathered at a nearby river to baptize 444 Karen! Imagine the rejoicing in heaven that day. And imagine the rejoicing of the Karen when our Thai national ministry director personally placed Bibles into the hands of the newly-baptized church members, then turned to share the Word of God with thousands of people watching along the river banks.
It's a beautiful story, but best of all, it's your story. These are the everyday miracles you help to create, even among the poorest of the poor, the people referred to in Isaiah as 'the least of these.'"
Thank you listeners! I hope you are encouraged today with the impact that you are apart of.
Ashlea Breneman, thankful to be apart of an incredible community
ashlea@wjtl.com