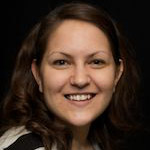 WJTL Youth Group Nights!
ASHLEA BRENEMAN – WJTL Youth Groups Nights are so fun!! Take a look at the pictures below from our last Youth Group Night if you don't believe me. Big thanks to Eddie Daniels, Kristi Leigh & Radio Friend Phil for helping out with Youth Group Night and teaching all of the kids the secrets to WJTL.
18 different youth groups participated in YGN during this past school year. We had groups from all over the listening area including Lancaster, York, Havertown, Lebanon, Washington Boro, Mechanicsburg, Dillsburg and Manheim.
Black Rock Retreat is the sponsor for Youth Group Night. They so graciously agreed to give one of the participating youth groups from this past year either a pool party or a ropes course experience. And the lucky youth group is … Rock of Salvation Church in Lancaster! Have fun!!
Keep listening to WJTL for the chance to sign up your youth group for all of the fun when WJTL's Youth Group Nights return this September!
Ashlea Breneman, coordinator of fun
ashlea@wjtl.com