4th Annual Halloween Safety Night Registration
October 22, 2013
|
Free
Event Navigation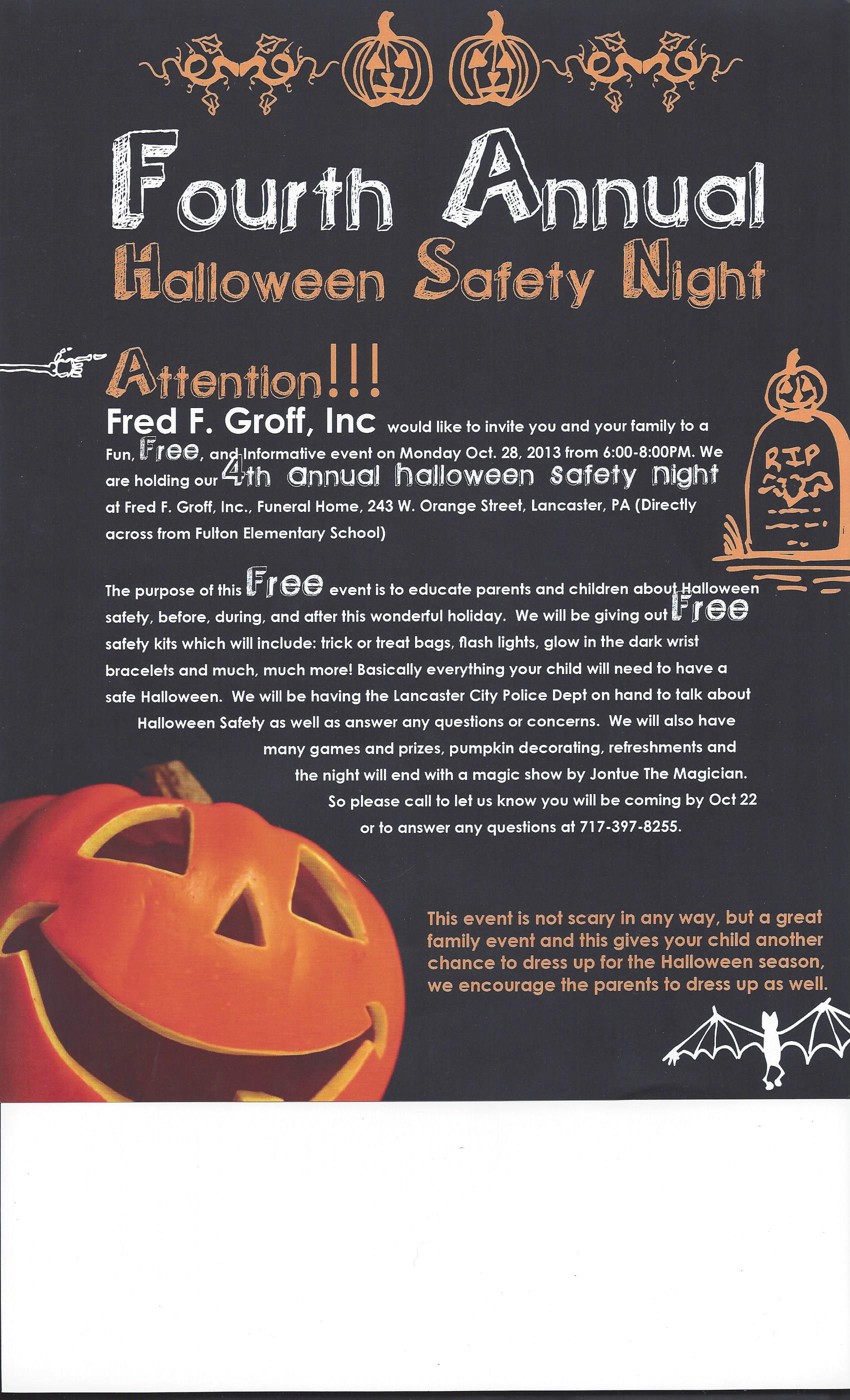 Attention!!! Fred F. Groff, Inc would like to invite you and your family to a Fun, Free, and Informative event on Monday Oct. 28, 2013 from 6:00-8:00PM.
They are holding their 4th Annual Halloween Safety Night at Fred F. Groff, Inc., Funeral Home, 243 W. Orange Street, Lancaster, PA (Directly across from Fulton Elementary School)
The purpose of this FREE event is to educate parents and children about Halloween safety, before, during, and after this wonderful holiday. They will be giving out FREE safety kits which will include: trick or treat bags, flash lights, glow in the dark wrist bracelets and much, much more!  Please register by Oct 22 at 717-397-8255.
This event is meant for children 5-12 years old.