A Time for Everything …
May 14 @ 7:00 pm

-

8:00 pm

|

Recurring Event

(See all)

One event on June 4, 2021 at 7:00 pm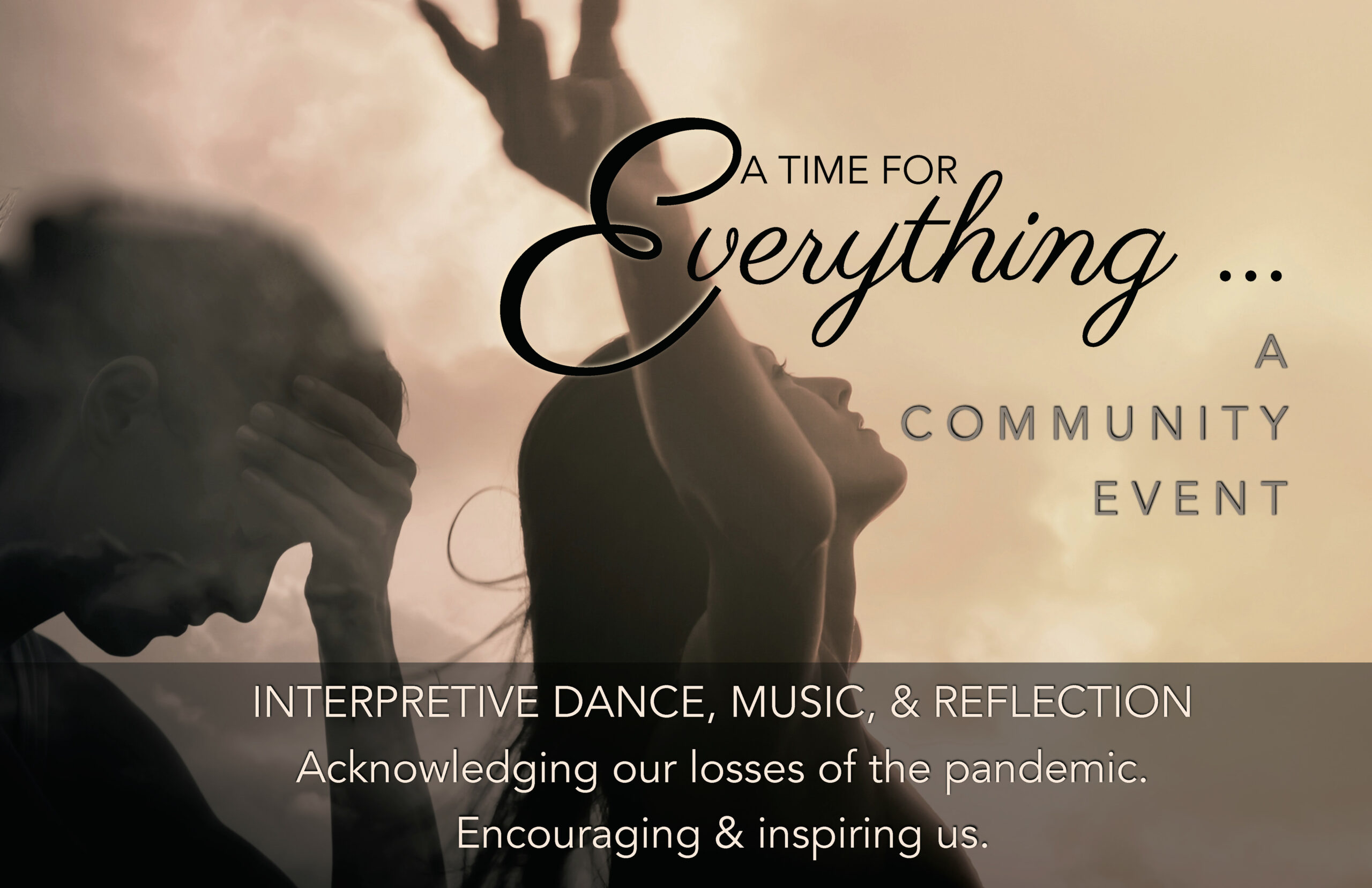 Hempfield UMC To Host "A Time for Everything …," A Free Community Event
REGISTRATION REQUIRED AT hempfieldumc.org/a-time-for-everything
Have you experienced some kind of loss over the past year due to the COVID -19 pandemic? Has it been difficult for you, your children or someone else you know to express, make sense of, or come to terms with what you've lost. Are you anxious about losing the good things you've gained through the pandemic? If so, there's an upcoming event that may be right for you.
A Time for Everything … is a community event designed to provide a place and space for people of all ages to acknowledge, express, name, honor, and reflect upon their individual and collective pandemic losses. The name of the event is derived from Ecclesiastes 3:1-8 (There is a time for everything, and a season for every activity under the heavens…).
A Time for Everything …, a free event open to the public, will be held at Hempfield UMC, 3050 Marietta Ave., Lanc. on two Friday evenings this spring, May 14 and June 4, from 7-8 p.m. The event can also be viewed live stream on Hempfield UMC's website both evenings.
Due to Covid-19 protocols, in person attendance will be limited on each evening and pre-registration is required at hempfieldumc.org/a-time-for-everything. Current COVID-19 protocols will be followed. At the conclusion of each evening's program, donations will be accepted to help offset costs for those wishing to support the event in this way.
The program was conceived by Joyce Young, Hempfield UMC's Director of Care Ministries and Minister of Visitation along with author Alisa Bair (alisabairmusic.com).
Included in the multi-faceted event will be reflections and meditations, video vignettes, interpretive dance by HurleyInMotion (hurleyinmotion.com), meditative music by Tish Brown and Abigail's Garden, and prayer. Alisa Bair (alisabairmusic.com) will also briefly speak about and have her new book, Grief Is a Dancer, available.
Attendees also will have the unique, optional opportunity to privately jot down their own personal pandemic losses on torn slips of paper, crumple them up and bring them to the altar – symbolically releasing some of the pain from these losses.
For additional information about this event, please contact Joyce Young at jyoung@hempfieldumc.org or 717-285-5156 ext. 222.