CVCCS Holiday Pet Photoshoot Fundraiser
December 4 @ 9:00 am

-

2:00 pm

$30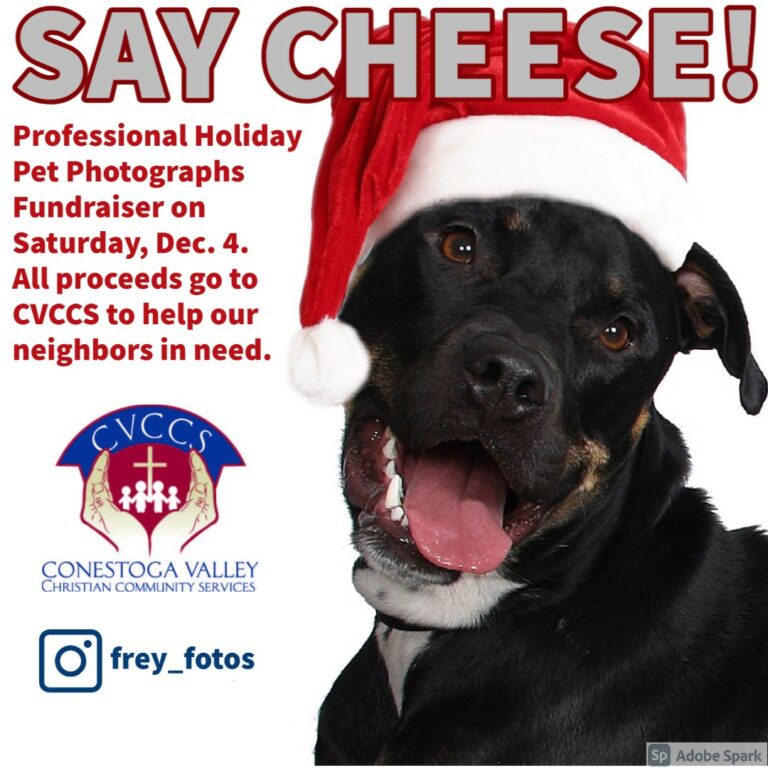 All proceeds go to meet the various needs of our homeless, at-risk, and socially isolated neighbors by providing food and clothing, mentoring, and financial counseling. We also provide our clients access to established social service providers in an effort to sustainably improve their standard of living. We will fulfill this mission with integrity and credibility while protecting the dignity of those we serve without discrimination. Visit cvccs.org for more information. Frey Fotos is the photographer for the event (not affiliated with CVCCS). Visit Frey Fotos on Instagram @frey_fotos.
SATURDAY, DECEMBER 4, 2021 AT CVCCS | 2420 GEHMAN LANE | LANCASTER, PA 17602.
$30.00 Price includes 2 professional photographer pictures with Santa and 4 professional photographer pictures with picturesque holiday scenes. Pictures will be emailed to the email address you provided within 7-10 business days. Digital copies only, no prints. All pets must be on a leash or in carrier. No refunds or re-takes.
To Register, go to: https://cvccs.org/2021/10/pet_photoshoot/
Or go to cvccs.org and click on the "Say Cheese" picture in the bottom of our homepage.