Marriage Enrichment Workshop REGISTRATION DEADLINE TODAY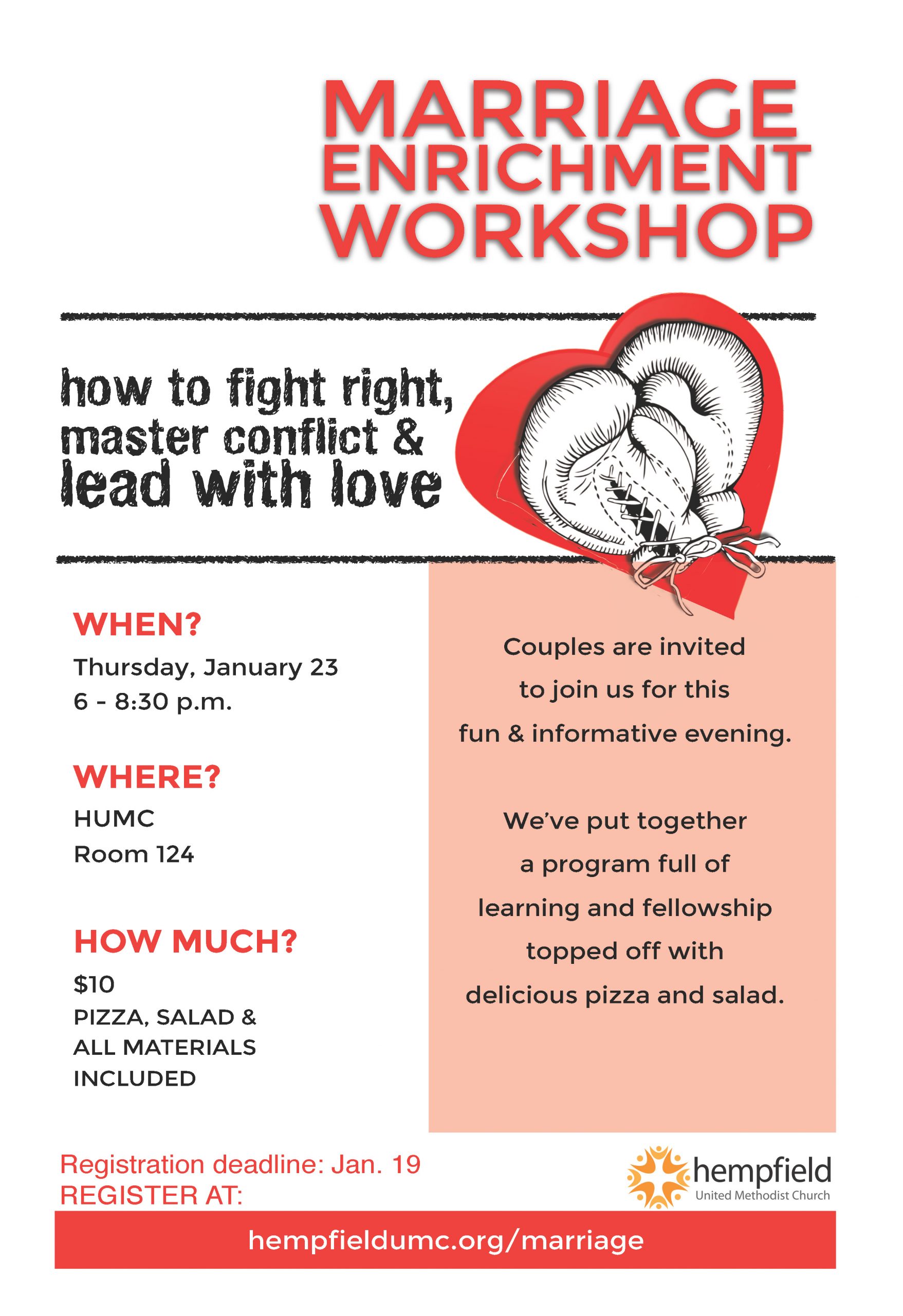 Third Annual Marriage Enrichment Workshop Offered at Hempfield UMC
Couples are invited to a fun and informative marriage workshop on Jan. 23 from 6 – 8:30 p.m. in room 124 of Hempfield United Methodist Church, which is located at 3050 Marietta Ave., Lanc.
The workshop, entitled How to Fight Right, Master Conflict and Lead with Love, is led by Brenda Coffin, PCC, HUMC's Minister of Spiritual Care and Counseling.
The evening program, which is open to the public, will be filled with lots of learning and fellowship. The cost is $10 and includes all materials and a pizza and salad dinner.
Registration is required by Jan. 19. Visit hempfieldumc.org/marriage to sign up.