NationsWorship
November 19, 2021 @ 7:30 pm

-

9:00 pm

Free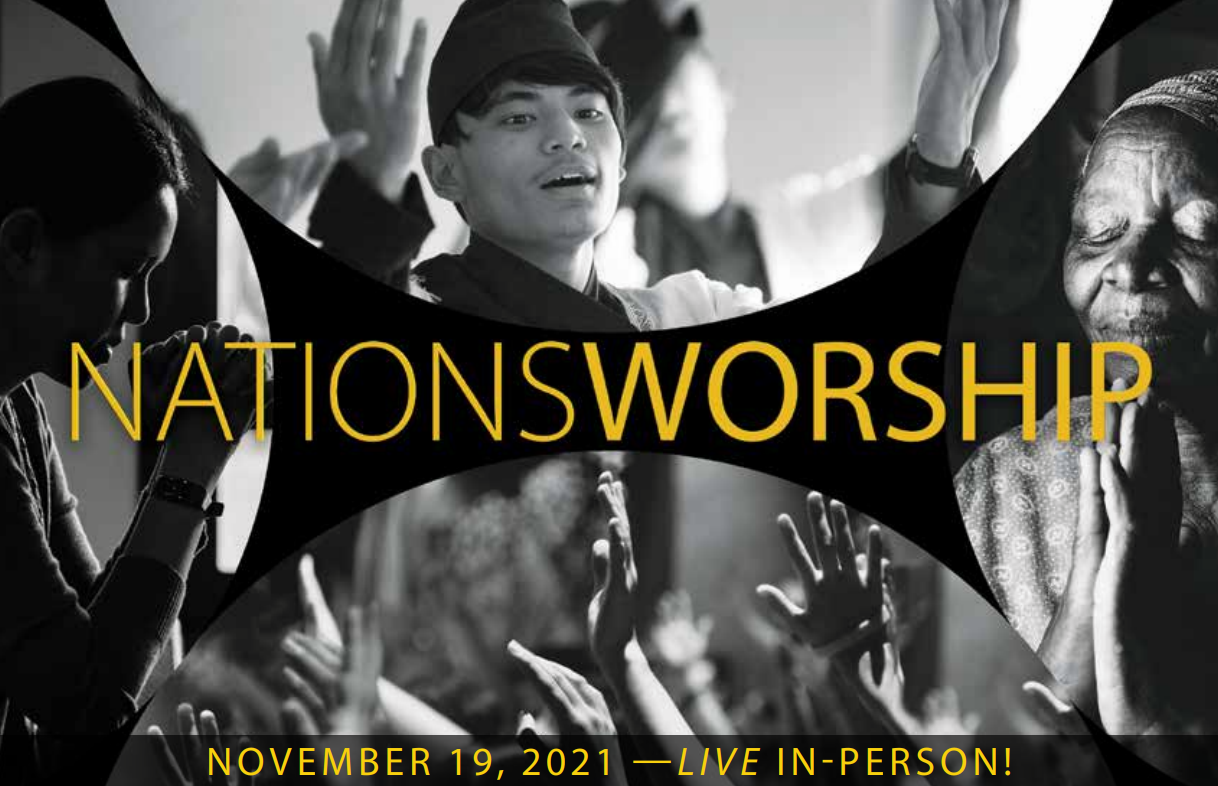 NATIONSWORSHIP
November 19
Join the live broadcast site at Dove Westgate Church in Ephrata, PA or online
From the ends of the earth, we hear singing: Glory to the Righteous One!
Isaiah 24:16
Something extraordinary is taking place worldwide! Despite deep suffering and loss, we hear singing—
and many voices are singing more fervently than ever!
On November 19, 2021, add your voice to the world-wide chorus in praise and worship to our God, proclaiming, "Glory to the Righteous One!"
Join followers of Jesus all over the globe for a live worship experience—in person at a gathering near you or streaming online. And celebrate with unique expressions of worship from Africa, Asia, and the Americas.
Sign up to host a live NationsWorship event at your home or church!
Register at https://globaldisciples.org/nationsworship/ to join the online stream.
Nothing can separate us from the love of Christ—no pandemic, no political oppression, no ethnic divisions. And nothing will keep us from worshipping our God together.
Let your voice resound to the ends of the earth!
NationsWorship is hosted by Global Disciples with partners in 62 nations.
Equipping people to reach their nations.