Reframe Women's Conference
June 3, 2022 @ 5:30 pm

-

June 4, 2022 @ 3:30 pm

$75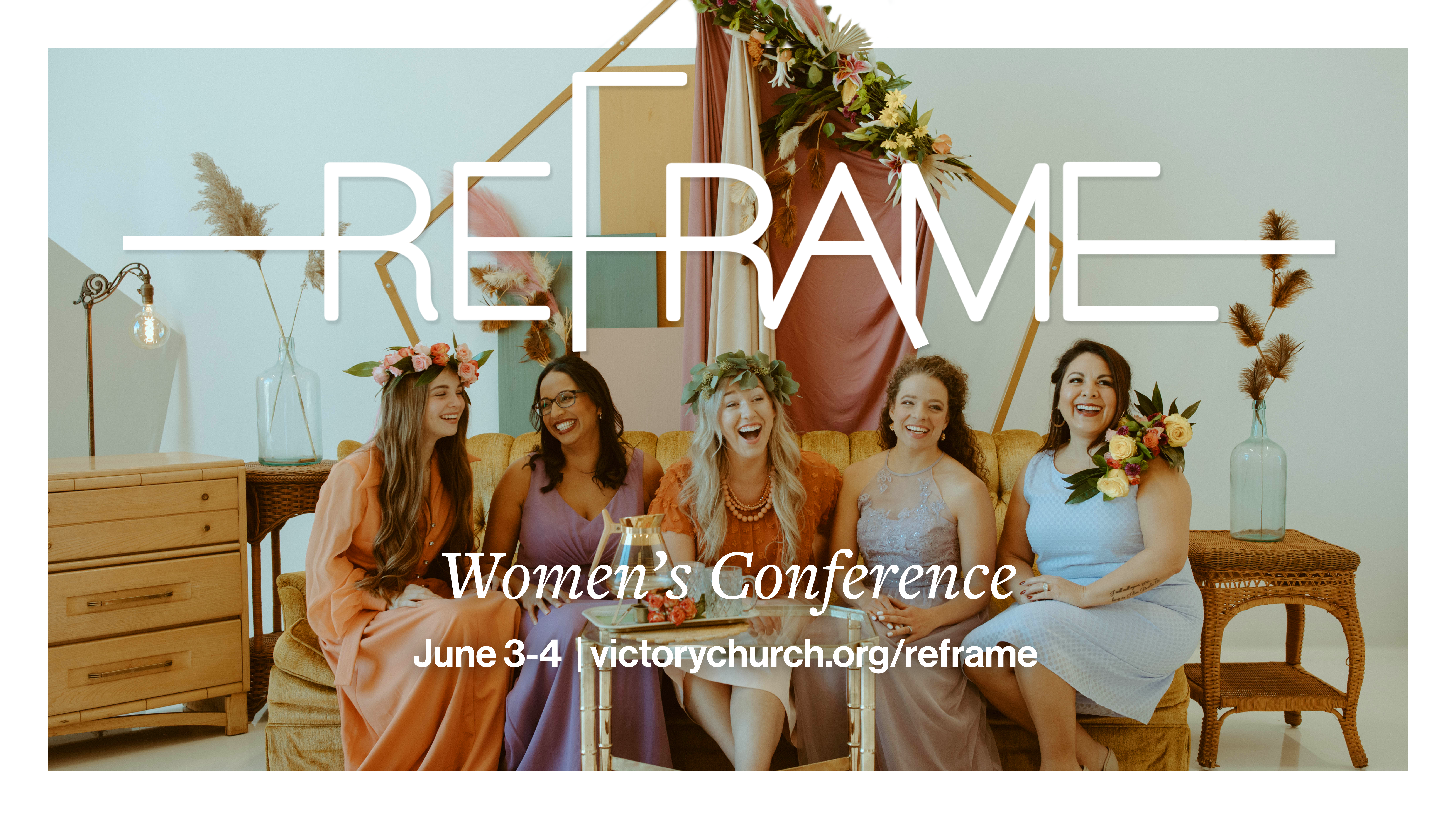 Viewing ourselves as God sees us is a struggle most of us know all too well. How can we see ourselves as God sees us if we don't really know, or even believe, God's portrait of us? Perhaps we first need to REFRAME our view of God!
Join us on June 3-4 for the Reframe Ladies Conference, where we'll dig into Truth about how the God who created the universe sees and loves each of us unconditionally! Reframing our view of Him can help us to step into the purpose that we were created for. This is for all ladies ages 16 and up.
Hosted at Victory Church's Greenfield Location, visit victorychurch.org/reframe to learn more and sign up!