Softball Tournament Hosted by House of His Creation and Loving &Caring
June 14, 2014 @ 8:00 am

-

5:00 pm
Event Navigation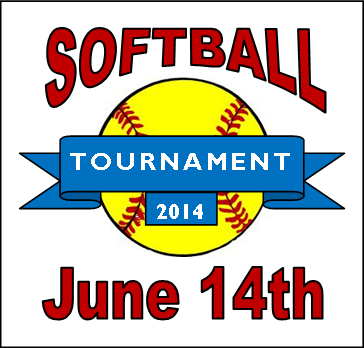 Two Lancaster County non-profit organizations, House of His Creation (HOHC) and Loving & Caring will go head to head in its 1st Annual Pierson Cup Memorial Softball Tournament on Saturday, June 14th, 8 a.m. at Strasburg Jaycee Park, 218 Miller Street, Strasburg.
The competition will be exciting and challenging as local businesses, churches and groups vie for the chance to win a trophy and the $500 cash prize. Win or lose, it will be a wonderful, fun day for the community to join in and play, cheer on your favorite team and enjoy some good food.
Jim and Anne Pierson founded HOHC in 1973 with the mission to bring hope, restoration and service to homeless mothers and their children through Christ-centered homes. Today, House of His Creation continues to provide a safe, supportive environment where young women can recover from life's past experiences and build a better future. For more details regarding their programs visit their website at: www.hohc.org
Loving & Caring began as Jim and Anne saw a need to help leaders and individuals who are called to minister to others. They took the rich experience they had acquired over the years at HOHC and used it to create resources and materials to help other ministries and organizations who are serving individuals and families. Loving & Caring provides practical resources, training, encouragement, and spiritual renewal to assist churches, pregnancy centers, and housing ministries. To learn more about Loving & Caring, visit: www.lovingandcaring.org
Teams, Sponsors and Volunteers are needed. Team registration is $250. All teams must have at least 10 players (18 and older) with at least two women on the field during play. This is a double elimination, slow pitch tournament.
To become a sponsor, choose any one of the four levels:
Event Sponsor – $2,500 includes team registration and three 4' x 8' banners, one displayed at the park entrance, and two displayed on both fields. Gold Sponsor – $1,000 includes two 4' x 8' banners to be displayed on both fields. Silver Sponsor – $500 includes one 3' x 5' banner. Food Sponsor – $250.
Volunteer needs: Food preparation, assisting with games and activities, setup, cleanup and prayer partners.
For more information, contact: Aaron Walny, 717-293-3230 or aaron@lovingandcaring.org or Dewey Barlow, 717-371-6386 or dew_man@comcast.net