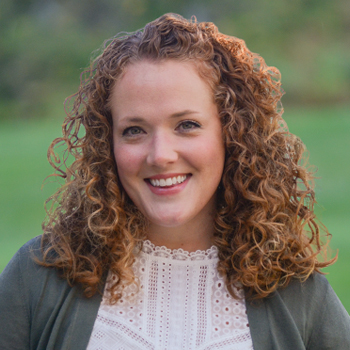 Praise & Worship Show Playlist
"For your own transformation, you need to start singing at church.
You need to celebrate what God has done in your life and thank Him through song.
Some of you might call yourself "prison singers"—
you're always behind a few bars and you never have the right key!
But the Bible doesn't say to make your singing pretty; it says to make it joyful!"
—Rick Warren
| | | | |
| --- | --- | --- | --- |
| Song Title | Artist | Album | Year |
| 6:00 a.m. | | | |
| Im a Lover of Your Presence | Bryan & Katie Torwalt | Here On Earth | 2011 |
| In Your Presence (Live) | Elevation Worship | Nothing Is Wasted | 2013 |
| I Will Exalt (feat. Amanda Cook) [Live] | Bethel Live | Be Lifted High (Deluxe Edition) [Live] | 2011 |
| Nothing Holding Me Back | Bryan & Katie Torwalt | Here On Earth | 2011 |
| God Moves In A Mysterious Way | Jeremy Riddle | Full Attention | 2007 |
| Shine On Us | Phillips, Craig & Dean | My Utmost For His Highest | |
| Great I Am (feat. Jared Anderson) | New Life Worship | You Hold It All | 2011 |
| Your Name (feat. Paul Baloche) | Phil Wickham | Your Name | 2008 |
| Oh How I Need You | All Sons & Daughters | The Longing | 2012 |
| Oh Our Lord | Paul Baloche | The Same Love | 2012 |
| Beautiful | Phil Wickham | Cannons | 2007 |
| Fascinating | SisterBrother | Into The Light | 2014 |
| 7:00 a.m. | | | |
| Hallelujah, To Saving Grace | Bellarive | Before There Was | 2014 |
| Be Thou My Vision | Eoghan Heaslip | Amazing Grace | 2007 |
| Great Is Thy Faithfulness | Michael W. Smith | Hymns | 2014 |
| It Is Well With My Soul | Phil Wickham | Singalong | 2008 |
| Turn Your Eyes Upon Jesus (Look Up) | Nichole Nordeman | Jesus, Firm Foundation (Hymns Of Worship) | 2013 |
| Good to Me | Audrey Assad | Fortunate Fall | 2013 |
| My Portion And My Strength | Ellie Holcomb | As Sure As The Sun | 2014 |
| I Will Worship You | Paul Baloche | Your Mercy | 2016 |
| Oh How I Love You (Live) | Jesus Culture | Live from New York (with Martin Smith) [Live] | 2012 |
| You Redeem | Aaron Shust | | 2016 |
| Thrill | Charlie Hall | The Bright Sadness | 2008 |
| Beauty For Ashes | Anthony Skinner | Forever And A Day | 2004 |
| Jesus, We Love You (Live) | Bethel Music & Paul McClure | We Will Not Be Shaken (Live) [Deluxe Edition] | 2015 |
| 8:00 a.m. | | | |
| Beauty For Ashes (Live) | Chris McClarney | Everything and Nothing Less (Live) | 2015 |
| Taste And See | Brian and Jenn Johnson | We Believe | 2006 |
| Restoration | David Brymer | Unceasing | |
| Beauty For Ashes | Shane & Shane | Carry Away | 2004 |
| At the Foot of the Cross (Ashes to Beauty) | Dave Chatel | Worship Project P40.3 | 2004 |
| What A Beautiful Name | Hillsong Worship | Let There Be Light | 2017 |
| This I Believe | Hillsong Worship | No Other Name | 2015 |
| Resurrecting | Elevation Worship | Here as in Heaven | 2016 |
| Alive | Hillsong Young & Free | We Are Young & Free | 2013 |
| Back To The Start (Gods Great Dance Floor) | Martin Smith | Gods Great Dance Floor Step 1 | 2013 |
| Great Rejoicing | Crowder | American Prodigal (Deluxe Edition) | 2016 |
| Joy | Rend Collective | The Art of Celebration | 2014 |
| 9:00 a.m. | | | |
| Joyful, Joyful | Laura Hackett | Joy (LIVE) | 2010 |
| Fierce (feat. Chris Quilala) [Live] | Jesus Culture | Let It Echo (Live) | 2016 |
| Forever Reign | Kristian Stanfill | Passion: Here For You | 2011 |
| King of My Heart | John Mark & Sarah McMillan | You Are the Avalanche – EP | 2015 |
| Heres My Heart | I Am They | I Am They | 2015 |
| O Praise The Name | Hillsong Worship | Open Heaven River Wild | 2016 |
| Jesus | Chris Tomlin | Never Lose Sight | 2016 |