It's Winning Wednesday tomorrow and we are giving away the Kids Cookie Break Christmas CD and family 4-packs to the Kids Cookie Break Christmas Bash on Saturday, December 17th from 9am-Noon at the Junction Center!!  There will be music and entertainment by Judy, Bruce Fite, Jim Rule, & Phredd!  Plus cookies from Chick-fil-A and coffee from The Good Java Company!  Be sure to listen all day for chances to call in and win your spot at the Kids Cookie Break Live Christmas Show!! 717-392-3690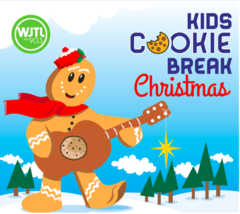 **Please make sure you are available on Sat. Dec. 17th from 9am-Noon.
**This is for 4 people (kids & adults).
**Callers must not have won in the past 30 days.