 Cardboard Derby 2016!
ANN D'ALESSANDRO-
You still have a couple weeks to finish working on your amazing  and  supersonic racing vessel for this year's Cardboard Derby!  This year's theme is "Race through the Galaxies".   So, put on your creative thinking caps and get your team to work and with cardboard, paper, glue, string, and tape!  The WJTL Gang will be there all day for all of the fun & festivities!  Check-in begins at noon, judging at 2:00 pm, race at 3:00 pm.  There will be adult and youth divisions.  Early registration before Jan. 22nd!  Remember to bring your helmets! Bundle up & drink lots of hot chocolate!  We hope to see you there!!
http://www.skiroundtop.com/events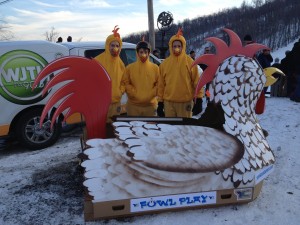 Ann D'Alessandro – You'll find me Inside doing Registration!
ann@wjtl.com