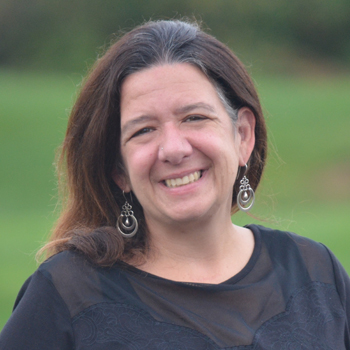 Counting Down to Haiti
STACEY GAGNE –
This morning I had the opportunity to be on the Get Up and Go Show during the 7:00 hour to share about my trip to Haiti next week.  We also got to interview Nick Mangine live from Jacmel, Haiti on Skype.  It was great to hear him briefly share his heart and give our listeners some framework for what our time will be doing while we are there.  You can hear the interview at the WJTL Casts page.
This Friday,  my friend Chris Boone and I will be flying to Miami to join the rest of the team as well as Gwenn Mangine who is returning to Haiti after a visit with her family.   I am really anxious to meet the rest of the team and to see Gwenn.  I've known Gwenn and Nick for years through the Creation Festival family.
When the team is all together, it's going to be quite a sight to see all of our bags full of supplies all in one place!  Saturday morning we fly out of Miami to Port Au Prince and then will make the journey from there to Jacmel.  Apparently depending on weather it could be a 2 to 4 hour ride.  That will be quite a journey, I'm sure!
Please check out the Joy in Hope Facebook.  If you scroll down through you can see lots of pictures including some of the homes that other mission teams have built and of course there are lots of pictures of the kids.  Our team will be building a small house on the Joy in Hope land while we are there while also hanging out with the kids in the Mangine house, the children and families in the community and doing whatever else we can to help and be an encouragement.
Below is a picture of 9 of the 12 kids in the Mangine home.  I can't wait to see them!!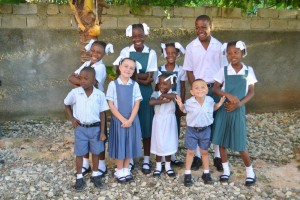 Stacey Gagne
Counting down the days!