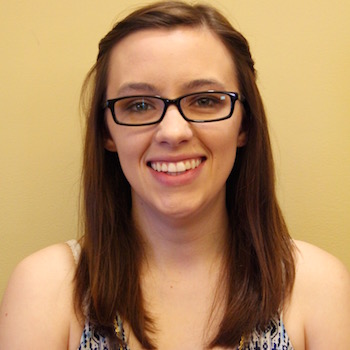 Internship Chapter Ending. New Chapter Beginning!
INTERN KATLYN – After twelve long and amazing weeks, I have officially completed my internship with WJTL. This experience has been one of the most memorable and rewarding in my college career. I have learned many great lessons and skills that I know will help me as I endeavor to finish out my last year at college and for my "Future in Radio" (Nudge Nudge. Read On! Nudge Nudge).
During my time at WJTL, I have had many different opportunities in and out of the office. As a good chunk of my internship, I was in charge of this summer's Bumper Sticker Contest. It has taught me responsibility and leadership of how to handle a given task for a long period of time. The greatest part about running the contest was receiving letters from winners who were encouraged by our contest. After seeing all of those, I knew I had done a great job!
One of thing I had the most fun with was working live remote events. These events included the Seretoma Chicken BBQ, Lancaster Barnstormers Game, Kids Cookie Break events, and my favorite, Creation Festival 2015. I enjoy getting to meet listeners and hearing how WJTL blesses them. It's always nice to talk to listeners in person. It is so nice to hear that they listen to me on the morning show as well!
Speaking of the morning show, one of the most memorable parts of my internship was being on the Get Up and Go show with Fred and Lisa on Tuesday mornings. They have been a joy to be around and I have learned so much from them. I loved being on the air and can see myself pursuing this as a "Future Job" (Nudge Nudge).
Though my journey as an intern is complete, my journey with WJTL is just beginning!! Starting this month, I will be joining the WJTL team as an on-air DJ! I will be your DJ Sunday afternoon's from 12-4. I am super excited to be a part of the team and continuing to work with WJTL in the future!
As well as being a new WJTL DJ, I will be finishing my senior year at Lebanon Valley College as Music Business major. I have many great groups that I am going to be a part of as well. I will be this year's Baritone Section Leader for the Pride of the Valley marching band, taking many different classes, participating in the jazz band for the first time in four years, and my favorite, being the President of the Vale Music Industry Conference!
I am so thrilled to be starting my senior year of college and joining this amazing team at WJTL. To hear more about my time here at WJTL, check out my new blog under my name, Katlyn Jumper, where I will be telling you more about what I will be doing here at WJTL. Don't forget to tune in on Sunday's from 12-4! Hope to hear from you and maybe see you at our future WJTL events!