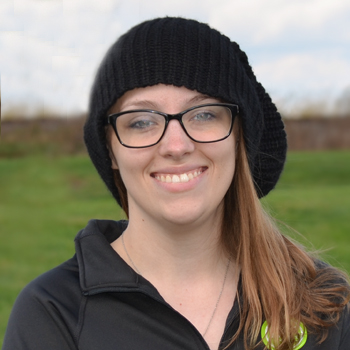 Meet Katlyn Jumper
KATLYN JUMPER – Hello Listeners! My name is Katlyn Jumper and I am a new DJ here at WJTL! You might have seen me or heard me this summer. That is because I am formally  known as Intern Katlyn. Many of you will hear me or have heard me on Sunday's from 12-6 sharing music, stories and much more. You can also catch me at a few of the WJTL events. I just wanted to take the time for you to get to know me more!
I am senior Music Business major at Lebanon Valley College. Starting last semester, I had a great interest in music streaming and wanted to get my foot in the door through radio broadcasting. Who would have thought that I would be here at WJTL as one of your DJs! As well as a radio DJ, I am a very active member of our music department at Lebanon Valley College. I serve as the 2015 VALE Conference President and will be helping host the 11th annual VALE Conference and is also the 1st VALE Media Industries Conference. I am also an active participant in the Pride of the Valley Marching Band, Jazz Band, Low Brass Ensemble, the woman's professional music fraternity Sigma Alpha Iota.
While I am not busy with school, I enjoy many other activities including playing guitar, writing music, reading, and traveling to new and old places! I like to travel a lot because I am not originally from Lancaster Country. I grew up near the Wilkes Barre/Scranton area in Luzerne Country. I am the oldest of three siblings. I have a younger brother, Douglas, who is a senior in high school and a younger sister, Lauren, who is a sophomore in high school. When I get the change I love to visit them as well as my wonderful parents and grandparents. I also enjoy visiting my boyfriend Josh, who is a recent graduate of Lebanon Valley College. We enjoy traveling and taking new adventures together.
I have enjoyed my time at WJTL so much that I am looking forward to my future with them. My hope from my journey with WJTL is to grow more in my career, my spirit and my personality. I have so much to look forward too and am ready to continue growing in my broadcasting career! Don't forget to tune in to hear me on Sunday's from 12-6. Looking forward to meeting you at our next WJTL event!