 "Music Connections Live From The Junction Center"
The Junction Center is the home of WJTL and our vision is that it will be a place where people can come together and connect with one another and with God.  Going along with that, we are planning a night of "Music Connections Live From The Junction Center" where people from our community can get together, listen to some great music, connect with others who have similar visions and of course drink some great coffee from The Good Java Company!  The Courtyard Cafe on Main will be providing the snacks.  We are inviting local promoters & those from local venues/coffee houses. Dan and Lauren Smith will be closing out the evening.  We will also have music from Marty Shaughnessy, Matt Wheeler and Stuart Young.  We have such an awesome local music scene and we would like to provide a venue for all of you to come together and connect.   This will also provide an opportunity for you to get a tour of WJTL and The Junction Center if you haven't already!  We would love for you to come if you are involved with bringing live music to your home, church, coffee house or other venue!  This is a free event, but you need to have tickets, so let me know if you would like to attend.  We hope to see you soon!!!
"Music Connections Live From The Junction Center" – Monday, Nov. 18th at 7PM.
con·nec·tion  noun \kə-ˈnek-shən\

: something that joins or connects two or more things

: the act of connecting two or more things or the state of being connected

: a situation in which two or more things have the same cause, origin, goal, etc.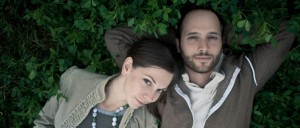 Ann D'Alessandro – Lover Of Live Music!
ann@wjtl.com