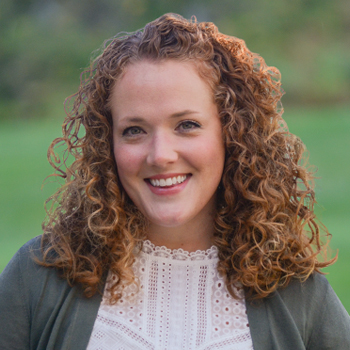 Playlist For Today's Praise & Worship Show (Heaven Theme)
KRISTI LEIGH — Here is the song info for everything I'm playing on today's Praise & Worship Show!  Let me know if you have more song questions or if you'd like to be on the weekly email list to receive the playlist!
Praise & Worship Show Playlist
August 29, 2010
~Theme: Heaven~
6:00 a.m. — Legal I.D.
"And Your Praise Goes On" by Chris Rice from "Hallelujahs" (Rocketown)
"All The Heavens" by Third Day from "WOW Hymns"
"God He Reigns" by Hillsong from "God He Reings"
"Agnus Dei" by Michael W. Smith from "Worship"
"Better Is One Day" by Charlie Hall from "Better Is One Day"
6:30 a.m.
"I Will See Your Glory" by Tim Reimherr from "Immersed"
"What Does It Sound Like" by Bethel/Brian Johnson from "Here Is Love"
"Revelation Song" by Gateway Church/Kari Jobe from "Cover The Earth" (compilation)
"Heaven And Earth" by Phil Wickham from "Heaven And Earth" (acoustic)
"Song Of Hope (Heaven Come Down)" by Robbie Seay Band from "Give Yourself Away"
"When Christ Comes" by Darlene Zschech from "When Christ Comes"
7:00 a.m. — Legal I.D.
"Heavenlies" by Evan Wickham from "Above The Sky"
"Lord Of Eternity" by Fernando Ortega from "The Breaking Of The Dawn"
"The Golden City" by Julie Costello and Mal Pope from "City Of Gold"
"When It's All Been Said and Done" by Slater Armstrong from "Intimate Worship"
"As It Is In Heaven" by Matt Maher from "Empty And Beautiful"
"King Of Heaven" by LCBC Worship with Matt & Kim Goss from "Where It Starts"
"Heaven Is Our Home" by Kathryn Scott from "Satisfy"
7:30 a.m.
"Hear Us From Heaven" by Jared Anderson from "Where To Begin"
"Rend The Heavens" by Isa Couvertier from "Isa EP"
"Open Up The Heavens" by Hillsong from "More Than Life"
"Heaven" by Gungor, Israel Houghton from "Beautiful Things"
"Open Skies" by David Crowder Band from "Illuminate"
"Open Up The Sky" by Lindell Cooley from "Open Up The Sky"
"Heaven's Song" by Gateway Worship from "Wake Up The World"
8:00 a.m. — Legal I.D. with Translator Tag
"Jesus Lord Of Heaven" by Kutless from "Strong Tower (Deluxe Edition)"
"Your Love Is Strong" by Jon Foreman from "Limbs And Branches"
"We Fall Down" by Passion from "I Could Sing Of Your Love Forever"
"Eternity" by Misty Edwards from "Eternity"
"Heavenly Places" by Amber Brooks from "Still I Rise"
"Maker Of Heaven" by Desperation Ban from "Sessions & Remixes"
8:30 a.m.
"Where The Love Lasts Forever" by Hillsong from "More That Life"
"I Can Only Imagine" by Mercy Me from "Almost There"
"Open Up The Sky" by Deluge from "Deeper" (Integrity)
"What Joy Is Found" by Jeremy Riddle from "Full Attention"
"Beautiful" by Phil Wickham from "Cannons"
"Hallelujah" by Hillsong from "United We Stand"