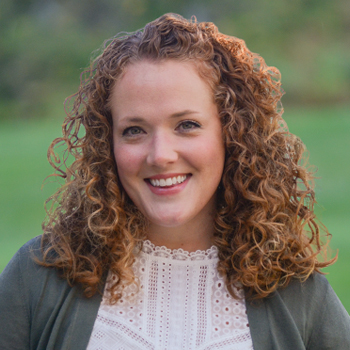 Praise & Worship Playlist (Feb.17)
This morning's Praise & Worship Show starts off with the "I Will" theme.  I Will overcome, worship, wait, search, rise, etc.  Let's determine to go after God and His heart!  These songs will help reinforce that decision.
Let me know if you have any song questions, etc.
Kristi Leigh – WJTL DJ
Kristi@WJTL.com
| | | |
| --- | --- | --- |
| 6:00 a.m. ~Theme: "I Will" 6-7ish~ | | |
| I Will Worship You | Aaron Gillespie | Anthem Song |
| I Will Remember You | Brenton Brown | Everlasting God |
| We Will Worship You | Carlos Whittaker | Ragamuffin Soul |
| I Will Rise | Chris Tomlin | Hello Love |
| I Will Search | Israel and New Breed | |
| I Will Overcome | Charlie Hall | On the Road to Beautiful |
| I Will Follow You | By The Tree | World on Fire |
| Make A Joyful Noise / I Will Not Be Silent | David Crowder | Lovely Noise |
| For Your Glory (We Will Dance) | Matt Redman | We Shall Not Be Shaken |
| Ill Fly Away | Jars Of Clay | WOW Worship Red |
| I Will Give You Peace | Echoing Angels | Echoing Angels |
| I Will Wait | Jason Upton | Faith |
| I Will Rest in You | Jaci Velasquez | Streams (Various Artists) |
| We Will Worship The Lamb Of Glory (feat. Charmaine, Russ Taff) | Dennis Jernigan | Hands Lifted High |
| 7:00 a.m. | | |
| I Will Run | Jason Morant | Open |
| I Will Follow | Chris Tomlin | And If Our God Is For Us |
| I Will See Your Glory | Tim Reimherr | Immersed |
| Jesus, I Will | Three Strand | Famished |
| So I Will Trust You (feat. Kyle Davis) | Sovereign Grace Music | Come Weary Saints |
| We Will Embrace Your Move | Ross Parsley | Around Your Throne |
| I Will Sing Of My Redeemer (feat. Barlow Girl) | Selah | Bless The Broken Road |
| I Will Rejoice | Rita Springer | I Have To Believe |
| I Will Not Forget You | Praise Band | Praise Band |
| I Will Boast | Paul Baloche | A Greater Song |
| I Will Always Love Your Name | Paul Oakley | The Wonderful Cross |
| Ill Always Love You | Tim Hughes | Here I Am To Worship |
| I Will Not Be Shaken (feat. Jonathan Lee) | Promise Keepers | Uprising A Revolution Of The Soul |
| 8:00 a.m. | | |
| I Will Worship You | Matthew Ward | Even Now |
| We Will Glorify | Twila Paris | WOW Worship |
| Step By Step/Forever We Will Sing | Michael W. Smith | Worship Again |
| The More I Seek You | Kari Jobe | Deeper (Integrtity Music) |
| Cornerstone (My Hope Is Built) | Hillsong Live | Cornerstone EP |
| Before the Throne of God Above | Shane & Shane | Pages |
| Closer | Bethel Live Feat. Steffany Frizzell-Gretzinger | For The Sake Of The World |
| Joy | Phil Wickham | Response |
| Sweetest Name I Know | Bart Millard | Hymned |
| All Glory | Tim Hughes | Love Shine Through |
| Grace Like Rain | Plumbline | Louder Than the World: Burn II |
| Forty (feat. Paul Meany of Mutemath) | Victory Fellowship Worship Band | Elevator Music |
| Great I Am (feat. Jared Anderson) | New Life Worship | You Hold It All |
| 9:00 a.m. | | |
| Brokenness Aside | All Sons & Daughters | Season One |
| For The Good | Shane & Shane | Everything Is Different |
| This Is Amazing Grace | Bethel Live Feat. Jeremy Riddle | For The Sake Of The World |
| Whom Shall I Fear (God Of Angel Armies) | Chris Tomlin | Burning Lights |
| You Are My Hope | Cory Asbury | Holy |
| Cloud By Day | The Embers | The Embers |
| Stronger | Hillsong | This Is Our God |
| 10,000 Reasons (Bless The Lord) | Matt Redman | 10,000 Reasons |
| Worth It All | Rita Springer | Effortless |
| I Can Only Imagine | Mercy Me | Almost There |
| Joyful, Joyful | Laura Hackett | Joy (LIVE) |
| Build Your Kingdom Here | Rend Collective | Homemade Worship by Handmade People |