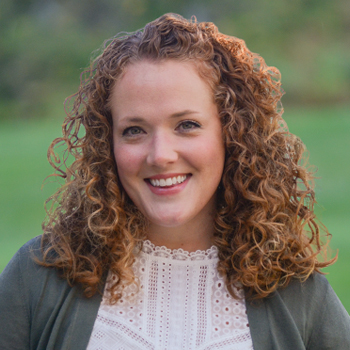 Praise & Worship Show Playlist (11/9)
There's a couple things to note about today's edition of the Praise & Worship Show.
#1: there's a punny (yet powerful) "Fall" theme in the 7:00 hour.
#2: The playlist includes a few songs from Kristian Stanfill & The Passion Band…and they're going to be in York this Wednesday on the "Take It All" Tour!  Tickets and info here.
Happy Sunday! 🙂
Kristi Leigh – WJTL DJ
Kristi@WJTL.com
| | | | |
| --- | --- | --- | --- |
| 6AM | | | |
| The Things Of God | Brad & Rebekah | The Things Of God | 2011 |
| The Ascension | Phil Wickham | The Ascension | 2013 |
| Sky Spills Over | Michael W. Smith | Sovereign | 2014 |
| King Of Heaven (Isaiah 61) | Charlie Hall | Passion: Awakening | 2010 |
| Sing Along | Christy Nockels | Into The Glorious | 2012 |
| My Heart Is Yours (feat. Passion) | Kristian Stanfill | Passion: Take It All | 2014 |
| Emmanuel | Martin Smith | Back To The Start | 2014 |
| O Gracious God | Brian Campbell | The One Worth It All | 2014 |
| Into The Light | Sisterbrother | Into The Light | 2013 |
| Great Are You Lord | All Sons & Daughters | All Sons & Daughters | 2014 |
| Spirit of the Living God | Audrey Assad | Fortunate Fall | 2013 |
| Emmanuel | Matthew Reed | Come and Drink | 2011 |
| Open Up The Heavens | Meredith Andrews | Open Up The Heavens | 2014 |
| Heartbeats | Hillsong UNITED | Zion (Deluxe Edition) | 2013 |
| 7AM FALL THEMED HOUR | | | |
| Spirit Fall | Chris Tomlin | Passion: Here For You | 2011 |
| I Feel Like Im Falling | Hillsong | By Your Side | 1998 |
| Hungry (Falling On My Knees) | Kathryn Scott | Hungry | 1999 |
| I Fall Down | Parachute Band | Always And Forever | 1999 |
| Revival Fire Fall | Paul Baloche | Open the Eyes of My Heart | 2000 |
| Fall On Your Knees | David Crowder Band | Give Us Rest-A Requiem Mass in C (The Happiest of All Keys) | 2012 |
| We Fall Down | Passion | I Could Sing Of Your Love Forever | 2000 |
| Breaking My Fall | Jeremy Camp | Stay | 2004 |
| May Your Spirit Fall Upon Us | Plumbline | Louder Than the World: Burn II | 2006 |
| When the Tears Fall | Tim Hughes | When Silence Falls | 2004 |
| Fall In Line | Seven Places | Hear Us Say Jesus | 2004 |
| All Fall Down | MercyMe | Almost There | 2001 |
| Waterfall | Chris Tomlin | Love Ran Red | 2014 |
| 8AM | | | |
| Jesus, Only Jesus | Matt Redman | Passion: Let The Future Begin | 2013 |
| Hallelujah For The Cross | Newsboys | Hallelujah For The Cross | 2014 |
| This Is Amazing Grace | Jeremy Riddle | Bethel Live: For The Sake Of The World | 2012 |
| Glory | Phil Wickham | The Ascension | 2014 |
| I Can Only Imagine | Rita Springer | Effortless | 2002 |
| God Youre Beautiful | Anthony Skinner | Forever And A Day | 2004 |
| Love Came Down | Brian Johnson | Love Came Down | 2010 |
| The Stand | Kristian Stanfill | Passion: Awakening (Deluxe Edition) | 2010 |
| Remembrance (Communion Song) | Matt Redman | We Shall Not Be Shaken | 2009 |
| Future / Past | John Mark McMillan | Borderland | 2014 |
| Multiplied | Needtobreathe | Rivers In the Wasteland | 2014 |
| Scandal Of Grace | Hillsong United | Zion | 2013 |
| 9AM | | | |
| Unto The King | Darrell Evans | Awesome God Is He | 2013 |
| Be Lifted High | Bethel Live | Be Lifted High | 2011 |
| Strong God | Meredith Andrews | Worth It All | 2013 |
| When I Think About the Lord | Shane & Shane | Pages | 2007 |
| Grace Like Rain | Plumbline | Louder Than the World: Burn II | 2006 |
| God Of Wonders | Paul Baloche | God Of Wonders | 2001 |
| Beautiful | Phil Wickham | Cannons | 2007 |
| You Are My Vision | Rend Collective | Homemade Worship By Handmade People | 2012 |
| Jesus Paid It All | Kristian Stanfill | Passion: Everything Glorious | 2006 |
| Sovereign Over Us | Michael W. Smith | Sovereign | 2014 |
| 10,000 Reasons (Bless The Lord) | Matt Redman | 10,000 Reasons | 2012 |
| Forever (feat. Brian Johnson) | Bethel Music | Tides | 2013 |