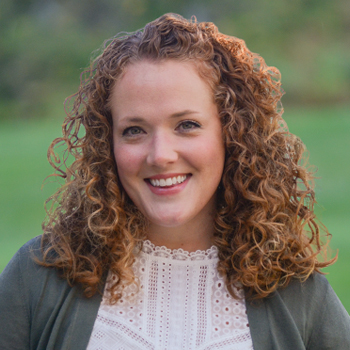 Praise & Worship Show Playlist (4/6)
A listener named Tom Hubbard spoke with me at the Rend Collective Concert at LBC and made a suggestion for a Praise & Worship Show theme:  "Songs For Men To Sing".  It's a pretty good challenge–especially for a female to put together!  Thankfully, Tom also e-mailed me with some song suggestions for the playlist!  Now, I think this edition of the program will relate to and be enjoyed by all humans–so ladies, no need to skip this week!  Men (and women) of faith, rise up and sing!
If you have theme suggestions–or song questions–feel free to get in touch!
Kristi Leigh – WJTL DJ
Kristi@WJTL.com
| | | | |
| --- | --- | --- | --- |
| 6AM | | | |
| Shout To The North | Delirious | Cutting Edge | 1997 |
| Where I Belong | Building 429 | Listen To The Sound | 2011 |
| Today (As For Me And My House) | Kathryn Scott | Satisfy | 2003 |
| The Stone | Jars Of Clay | City On A Hill | 2000 |
| Only A Mountain | Jason Castro | Only A Mountain | 2012 |
| How He Loves | John Mark McMillan | The Song Inside The Sounds Of Breaking Down | 2005 |
| God of This City | Bluetree | God of This City | 2009 |
| Forgiveness | Matthew West | Into The Light | 2012 |
| You Never Let Go | Matt Redman | Passion: Everything Glorious | 2006 |
| All Over The World | Tree 63 | I Stand For You | 2006 |
| Everlasting God | Lincoln Brewster | Let The Praises Ring (The Best of Lincoln Brewster) | 2006 |
| Leaving Ninety-Nine | Audio Adrenaline | Worldwide | 2004 |
| The Lord is My Shepherd | Jeremy Riddle | Furious | 2011 |
| I Shall Not Want | Audrey Assad | Fortunate Fall | 2013 |
| 7AM | | | |
| Psalm 23 | Matt Papa | You Are Good | 2006 |
| What A Friend We Have In Jesus | Paul Baloche | Amazing Grace | 2007 |
| Strong God | Meredith Andrews | Worth It All | 2013 |
| Solid Rock (feat. Toby Mac) | Delirious | The Mission Bell | 2005 |
| Extraordinary God (feat. Clay Crosse, Bob Carlisle) | Russ Lee | David – Ordinary Man…Extraordinary God | 2003 |
| In Christ Alone | Kristian Stanfill | Passion: Let The Future Begin | 2013 |
| The Fear | Reuben Morgan | Reuben Morgan | 2005 |
| You Are My Strength | Hillsong | Saviour King | 2008 |
| Give Us Your Courage | Tim Hughes | Happy Day | 2009 |
| Bravery | Charlie Hall | Flying Into Daybreak | 2006 |
| I Will Follow | Chris Tomlin | And If Our God Is For Us | 2010 |
| Father | Hillsong United | Aftermath | 2011 |
| What Life Would Be Like | Big Daddy Weave | What Life Would Be Like | 2008 |
| The Man You Want Me To Be | Phil Joel | Bring It On | 2003 |
| 8AM | | | |
| New Man | All Things New | All Things New | 2013 |
| Always | Kristian Stanfill | Passion: Here For You | 2011 |
| Faithful | Chuck Gibson Band | Chuck Gibson | 2012 |
| Rock Of Ages | Dustin Kensrue | The Water & The Blood | 2013 |
| My Fathers World | Jadon Lavik | Roots Run Deep | 2008 |
| Forgiven (feat. Brian Johnson) | Bethel Live | For The Sake Of The World | 2012 |
| Come To The Water | Kristian Stanfill | Passion: Let The Future Begin | 2013 |
| Washed By The Water | Needtobreathe | The Heat | 2008 |
| Find Us Faithful | Steve Green | People Need The Lord | 1994 |
| Follow You (feat. Brandon Heath) | Leeland | Love Is On The Move | 2009 |
| Whom Shall I Fear (God Of Angel Armies) | Chris Tomlin | Burning Lights | 2012 |
| Your Love Is Strong | Jon Foreman | Limbs and Branches | 2008 |
| Faithful | Sisterbrother | Sisterbrother | 2011 |
| 9AM | | | |
| Hallowed Father | Jeremy Riddle | Full Attention | 2007 |
| Revolution (feat. Jeff Deyo) | Promise Keepers | Uprising A Revolution Of The Soul | 2004 |
| Bless The Lord (feat. Rita Springer) | Jeff Deyo | Light | 2003 |
| I Will Not Be Shaken (feat. Jonathan Lee) | Promise Keepers | Uprising A Revolution Of The Soul | 2004 |
| Stronger | Delirious | The Mission Bell | 2006 |
| How Great Is Your Faithfulness | Matt Redman | We Shall Not Be Shaken | 2009 |
| Whom Shall I Fear | Darrell Evans | You Are I Am | 1998 |
| How Deep The Fathers Love For Us | Promise Keepers | Uprising A Revolution Of The Soul | 2004 |
| As For Me And My House | John Waller | As for Me and My House | 2012 |
| Mighty Jesus | The Neverclaim | The Neverclaim | 2013 |
| Lead Me | Sanctus Real | Pieces Of A Real Heart | 2010 |
| Father Let Me Dedicate | Matt Redman | Passion: Hymns Ancient and Modern | 2004 |
| More Love More Power | Jeff Deyo | Saturate | 2002 |
| I Have Decided To Follow Jesus | Phil Wickham | Singalong | 2008 |