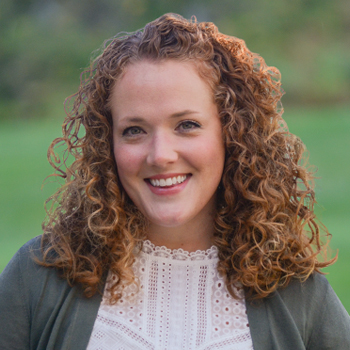 Praise & Worship Show Playlist
A spring time prayer by Courtney White: 
"Help me Lord to live in the season of Spring.
Guide me as I plant seeds, pull weeds, 
and tend the positive growth in my life
so all that is left is what you have planted.
Guide me into your will as I follow your path
and make the first step toward the new life you promise me every morning.  
Amen."
Kristi Leigh – WJTL DJ
Kristi@WJTL.com
| | | | |
| --- | --- | --- | --- |
| Song Title | Artist | Album | Year |
| 6:00 a.m. | | | |
| Buried In The Grave | All Sons & Daughters | Season One | 2012 |
| Resurrecting | Elevation Worship | Here as in Heaven | 2016 |
| You Came (Lazarus) | Jonathan David & Melissa Helser | Beautiful Surrender | 2017 |
| God of Miracles (Live) | Chris McClarney | Everything and Nothing Less (Live) | 2015 |
| Let There Be Light | Bryan & Katie Torwalt | Let There Be Light – Single | 2016 |
| Revive Us Again | Charlie Hall Band | The Death of Death | 2013 |
| Awakening | Chris Tomlin | Passion: Awakening | 2010 |
| Sing Out (feat. Chris Quilala) [Live] | Jesus Culture | Unstoppable Love (Live) | 2015 |
| Holy, Holy, Holy | Audrey Assad | Inheritance | 2017 |
| Doxology | Stars Go Dim | Stars Go Dim | 2017 |
| This I Believe | Hillsong Worship | No Other Name | 2015 |
| Holy Spirit | Bryan & Katie Torwalt | Here On Earth | 2011 |
| All The Poor and Powerless (feat. Bethany Dillon) | Shane & Shane | The Worship Initiative | 2015 |
| 7:00 a.m. | | | |
| This Is What You Do (feat. William Matthews) | Bethel Live | For The Sake Of The World | 2012 |
| Let The Earth Awake | Charlie Hall | The Rising | 2010 |
| Here Is Our King (Live Version) | David Crowder | Passion: How Great Is Our God | 2005 |
| In the Garden (There Is None Like You) | Watermark | A Grateful People | 2006 |
| All Things New | Hillsong Worship | No Other Name | 2014 |
| Beautiful Things | Audrey Assad | Worship for Your Family (Yellow) | 2013 |
| Every Season | Nichole Nordeman | The Best | 2000 |
| Seasons Change (Live) [feat. Michael Ketterer] | United Pursuit | Simple Gospel (Live) | 2015 |
| Beautiful | Phil Wickham | Cannons | 2007 |
| Brokenness Aside | All Sons & Daughters | Season One | 2012 |
| Hallelujahs | Chris Rice | Deep Enough To Dream | |
| Hallelujah Jesus | Evan Wickham | Mysterious Things | 2005 |
| Indescribable | Laura Story | Great God Who Saves | 2008 |
| 8:00 a.m. | | | |
| Fascinating | SisterBrother | Into The Light | 2014 |
| Hallelujah, To Saving Grace | Bellarive | Before There Was | 2014 |
| Love Came Down | Brian Johnson | Love Came Down | 2010 |
| What A Beautiful Name | Hillsong Worship | Let There Be Light | 2017 |
| Forever (Live) | Bethel Music & Kari Jobe | You Make Me Brave (Live) | 2014 |
| Your Glory / Nothing But the Blood (Live) | All Sons & Daughters | Live | 2013 |
| Ever Be (Live) | Bethel Music & Kalley Heiligenthal | We Will Not Be Shaken (Live) [Deluxe Edition] | 2015 |
| I Will Worship You | Paul Baloche | Your Mercy | 2016 |
| You Never Let Go | Matt Redman | Passion: Everything Glorious | 2006 |
| It is Well (feat. Kristene DiMarco) | Bethel Music | You Make Me Brave (Live) | 2014 |
| 9:00 a.m. | | | |
| Heres My Heart | I Am They | I Am They | 2015 |
| All That I Am | Rend Collective | The Art Of Celebration | 2014 |
| At The Feet Of Jesus | The Swift | Singing Back To You | 2006 |
| None But Jesus | Hillsong United | United We Stand | 2005 |
| Only You | David Crowder Band | Illuminate | 2003 |
| Here Now (Madness) | Hillsong United | Empires | 2015 |