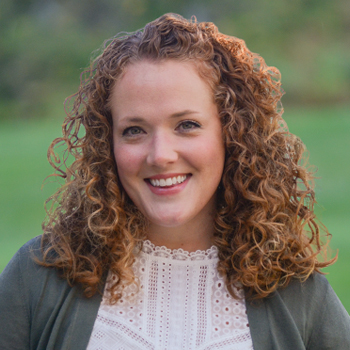 Praise & Worship Show Playlist
Welcome to April Showers season!  Today's program features a related theme in the 8:00 hour.  Here are the verses I mention:
Ezekial 34:26
I will make them and the places surrounding my hill a blessing.[a] I will send down showers in season; there will be showers of blessing.
Isaiah 44:3
For I will pour water on the thirsty land, and streams on the dry ground; I will pour out my Spirit on your offspring, and my blessing on your descendants.
Hosea 6:3
Let us acknowledge the Lord;
    let us press on to acknowledge him.
As surely as the sun rises,
    he will appear;
he will come to us like the winter rains,
    like the spring rains that water the earth.
Isaiah 45:8
Rain down, you heavens, from above,
And let the skies pour down righteousness;
Let the earth open, let them bring forth salvation,
And let righteousness spring up together.
I, the Lord, have created it.
Email me to join the weekly playlist email group, where you can get complete song details sent to your inbox.
Kristi Leigh – WJTL DJ
Kristi@WJTL.com
| | | | |
| --- | --- | --- | --- |
| Song Title | Artist | Album | Year |
| 6:00 a.m. | | | |
| Prince of Peace | Hillsong United | Empires | 2015 |
| Be Still (feat. Steffany Frizzell Gretzinger) | Bethel Music | Tides | 2013 |
| Psalm 116 (You Turned My Soul to Rest) | Robbie Seay Band | Psalms LP | 2015 |
| Shepherd (feat. Amanda Cook) | Bethel Music | You Make Me Brave (Live) | 2014 |
| Psalm 23 (Surely Goodness, Surely Mercy) | Shane & Shane | Psalms, Vol. 2 | 2015 |
| I Shall Not Want | Audrey Assad | Fortunate Fall | 2013 |
| Hallelujah, To Saving Grace | Bellarive | Before There Was | 2014 |
| Drenched in Love (Live) | Daniel Bashta | Drenched in Love (Live) | 2017 |
| This Is Amazing Grace | Jeremy Riddle | Bethel Live: For The Sake Of The World | 2012 |
| My Victory | Crowder | American Prodigal | 2016 |
| Jesus, Only Jesus | Matt Redman | Passion: Let The Future Begin | 2013 |
| Jesus | Chris Tomlin | Never Lose Sight | 2016 |
| 7:00 a.m. | | | |
| Doxology | Stars Go Dim | Stars Go Dim | 2017 |
| Praise The King | Daniel Doss | Praise The King | 2017 |
| O Come to the Altar | Elevation Worship | Here as in Heaven | 2016 |
| One Thirst and Hunger | Jeremy Riddle | Furious | 2011 |
| Spirit Break Out (Live) | Kim Walker-Smith | Still Believe (Live) | 2015 |
| Heroes | Amanda Cook (of Bethel Music) | Brave New World | 2015 |
| I Will Worship You | Paul Baloche | Your Mercy | 2016 |
| You Alone Are God | Aaron Gillespie | Grace Through the Wandering | 2015 |
| No Other Name | Hillsong | No Other Name | 2014 |
| Who You Are | Desperation Band | Who You Are | 2006 |
| Pocketful of Faith | Tim Hughes | Pocketful of Faith | 2015 |
| 8:00 a.m. | | | |
| Healing Rain | Michael W. Smith | Healing Rain | 2004 |
| Rain Down | Delirious | World Service | 2004 |
| Grace Like Rain | Plumbline | Louder Than the World: Burn II | 2006 |
| There Is a Cloud | Elevation Worship | There Is a Cloud | 2017 |
| Glory Rain Down | Jeff Deyo | Unveil | 2007 |
| Waterfall | Chris Tomlin | Love Ran Red | 2014 |
| Pour Out Your Spirit Lord | Evan Wickham | Mysterious Things | 2005 |
| Open Heaven (River Wild) [Live] | Hillsong Worship | OPEN HEAVEN / River Wild (Deluxe) [Live] | 2015 |
| Let It Rain (feat. Chris Quilala) | Jesus Culture | Come Away | 2010 |
| Freedom Reigns (feat. Kim Walker-Smith) | Jesus Culture | Come Away | 2010 |
| Let The Earth Awake | Charlie Hall | The Rising | 2010 |
| 9:00 a.m. | | | |
| Let There Be Light | Bryan & Katie Torwalt | Let There Be Light – Single | 2016 |
| Call Upon the Lord | Elevation Worship | Here as in Heaven | 2016 |
| Oceans (Where Feet May Fail) | Hillsong United | Zion | 2013 |
| Let Your Glory Fall | Kari Jobe | The Garden (Deluxe Edition) | 2017 |
| Let It Echo (Heaven Fall) [feat. Chris Quilala] [Live] | Jesus Culture | Let It Echo (Live) | 2016 |
| Deeper In Love | Charlie Hall | The Rising | 2010 |
| Make a Way (feat. Jon Egan) | Desperation Band | Banner (Deluxe Version) | 2014 |
| God Is Able | Hillsong | God Is Able (Live) | 2011 |