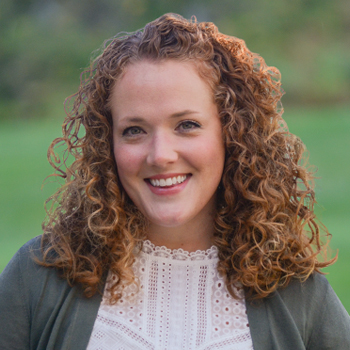 Praise & Worship Show Playlist (Aug. 28)
KRISTI LEIGH —  Here's this morning's playlist!  As always, please feel free to get in touch with song questions and let me know if you'd like to be added to the weekly email list to receive the playlist in your inbox!
Blessings,
Kristi Leigh
Kristi@WJTL.com
Praise & Worship Show Playlist
August 28, 2011
7:00 a.m. — Legal I.D.
"Make Way" by Amber Brooks from "Still I Rise"
"I Am Free" by Jared Anderson from "51 Must Have Modern Worship Hits"
"Thrill" by Charlie Hall from "The Bright Sadness"
"Happy Song" by Chris Tomlin from "The Noise We Make"
"Everlasting God" by Brenton Brown from "Everlasting God"
"Rain Down" by Delirious, Hillsong from "Unified Praise"
"Come Alive" by Deluge from "Unshakeable"
7:30 a.m.
"Sing To The King" by Kandi Pearson from "Passion: Sacred Revolution"
"All My Worship" by Brian & Jenn Johnson from "We Believe"
"Sing My Love" by Sarah McMillan from "Under Your Bright Wings"
"'Restoration" by David Brymer from "Unceasing"
"A Greater Song" by Paul Baloche from "A Greater Song"
8:00 a.m. — Legal I.D. with Translastor Tag
"I Can Only Imagine" by Rita Springer from "Effortless"
"God Of Wonders" by The Glorious Unseen from "The Cries Of The Broken EP"
"Sing Hallelujah" by New Life Worship from "You Hold It All"
"Clinging To The Cross" by Bethany Dillon, Matt Hammit from "In Christ Alone"
"Pour Out Your Spirit Lord" by Evan Wickham from "Mysterious Things"
"Great Is Thy Faithfulness" by Chris Rice from "Snapshots and Fan Favorites"
"Your Love Is Extravagant" by The Almost from "No Gift To Bring EP"
8:30 a.m.
"How He Loves" by David Crowder Band from "Passion: Awakening"
"Prayer Medley" by Anthony Skinner from "Forever and a Day"
"In Your Presence" by Jason Upton from "Deeper"
"Great I Am" by Jared Anderson, New Life Worship from "You Hold It All"
"What Joy Is Found" by Jeremy Riddle from "Full Attention"
"Knees To The Earth" by Christy Nockels from "Passion: Sacred Revolution"
9:00 a.m. — Legal I.D.
"Oh Lord, You're Beautiful" by Michael W. Smith from "Stand"
"Revelation Song" by Gateway Church, Kari Jobe from "Cover The Earth"
"Wonderful God" by Hillsong from "God He Reigns"
"We Are Hungry" by Fee from "Passion: The Road To One Day"
"Salvation Is Here" by The Swift from "Singing Back To You"
"Love Song"by Jason Morant from "Abandon"
"He Is Exalted" by Shane & Shane from "Clean"
9:30 a.m.
"Indescribable" by Laura Story from "Great God Who Saves"
"You Never Let Go" by Matt Redman from "Beautiful News"
"See The Way" by Misty Edwards from "Always On His Mind"
"Aftermath" by Hillsong United from "Aftermath"
"A Mighty Fortress" by Christy Nockels from "Passion: Awakening"