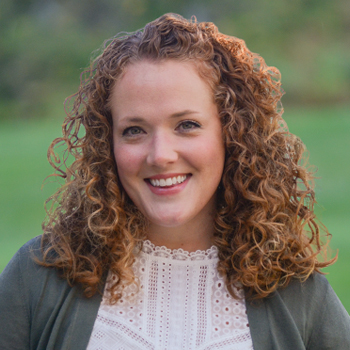 PRAISE&WORSHIP 2012 SPECIAL
KRISTI LEIGH — What a great year!  2012 brought us lots of new worship leaders and lots of new songs from those who have been leading us for decades!  I'm so excited to put this 4-hour special together to share with you.  Below you'll find all the song information.
Happy New Year!  I can't wait to see what new songs of worship 2013 brings!
Kristi Leigh — WJTL DJ
Kristi@WJTL.com
Hour 1:
"You Are" by Colton Dixon from "Messenger"
"Your Presence Is Heaven" by Israel & New Breed from "Jesus At The Center"
"Wonderful" by Desperation Band from "Center Of It All"
"Impossible Possible" by Jared Anderson from "The Narrow Road"
"Reckless" by Jeremy Camp from "Reckless"
"The Solution" by Eddie Kirkland from "Kings and Queens"
"Everything You Are" by Jaime Jamgochian from "Above The Noise"
"Awaken (Let The Whole World Sing)" by Dan & Lauren Smith from "The Revive Project"
"We Are Free" by Aaron Shust from "This Is What We Believe"
"More Than Amazing" by Lincoln Brewster from "Real Life"
"One Thing Remains" by Jeremy Riddle from "Furious"
"Worship The Lamb" by Jessa Anderson from "Not Myself Anymore"
"The Battle Hymn" by Justin Unger from "This Is Freedom"
"Rise" by Kari Jobe from "Where I Find You"
Hour 2:
"Awaken" by Kristene DiMarco from "Safe Place"
"Dancing On The Doors" by John Mark McMillan from "The Song Inside The Sounds Of Breaking Down"
"10,000 Reasons (Bless The Lord)" by Matt Redman from "10,000 Reasons"
"My Soul Longs" by The Neverclaim from "Revival"
"My Joy" by Philip Herndon from "Love In Every Motion"
"Second Chance" by Rend Collective from "Homemade Worship By Handmade People"
"Oh! Great Is OUr God!" by The Sing Team from "Oh! Great Is Our God!"
"This Is The Day" by Phil Wickham from "Response"
"Great I Am" by Phillips, Craig & Dean from "Breathe In"
"When The Stars Burn Down" by Phillips, Craig & Dean from "Breathe In"
"After All (Holy)" by David Crowder Band from "Give Us Rest"
"Fall On Your Knees" by David Crowder Band from "Give Us Rest"
"Treasure" by Esterlyn from "Call Out"
"Everyday Your Love Is New" by Esterlyn from "Woven"
Hour 3:
"Alive" by All Sons & Daughters from "Season One"
"I Am Set Free" by All Sons & Daughters from "Season One"
"Whom Shall I Fear (God OF Angel Armies)" by Chris Tomlin from "Burning Lights"
"White Flag" by Chris Tomlin, Passion from "Passion: White Flag"
"Mystery" by Charlie Hall, Passion from "Passion: White Flag"
"Nothing But The Blood" by Andy Cherry from "Nothing Left To Fear"
"Our God's Alive" by Andy Cherry from "Nothing Left To Fear"
"Cornerstone" by Hillsong Live from "Cornerstone"
"Hope Of The World" by Hillsong Live from "Cornerstone"
"Carry Me To The Cross" by Kutless from "Believer"
"Even If" by Kutless from "Believer"
"How Great You Are" by Sovereign Grace Music from "From Age To Age"
"Mighty Fortress" by Sovereign Grace Music from "From Age To Age"
"Not Ashamed" by Kristian Stanfill, Passion from "Passion: White Flag"
"Taste Of Eternity" by Bellarive from "The Heartbeat"
Hour 4:
"Heartbeat" by Bellarive from "The Heartbeat"
"For The Sake of The World" by Bethel Live, Brian Johnson from "For The Sake Of The World"
"Closer" by Bethel Live, Steffany Frizzell from "For The Sake Of The World"
"Everlifting" by Christy Nockels from "Into The Glorious"
"Sing Along" by Christy Nockels from "Into The Glorious"
"Your Goodness" by Brian Campbell from "Hearts Wake To The Giver Of Life"
"Let Heaven Come" by Brian Campbell from "Hearts Wake To The Giver Of Life"
Live From The Junction Center Recordings:
"Rescue/I Have Decided" by Jared Anderson
"The Same Love/Above All" by Paul Baloche
"Everlasting God" by Haley Morgan Smith
"Nothing But The Blood" by Allan Scott
"You Are Great" by Brad&Rebekah
"I Will Worship" by Chuck Gibson