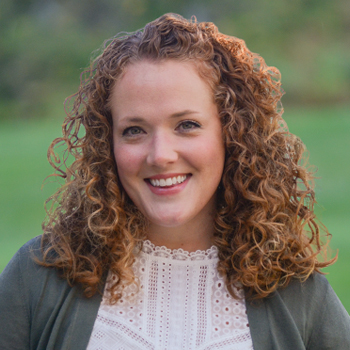 Praise&Worship Playlist (11/24)
The Thanksgiving edition of the Praise & Worship Show really tops the list of my favorite themes!  For all 4 hours of the show, we'll focus on God's goodness in our lives and our gratefulness in response.
To quote Hillsong United's "Desert Song":
"All of my days,
In every season,
You are still God.
I have a reason to sing.
I have a reason to worship."
No matter what you're going through–the valley or the mountaintop–I hope to help you remember God's goodness through it.  Join me and let these songs lead your heart to a place of thankful worship.
A very Happy Thanksgiving to you!
Kristi Leigh – WJTL DJ
Kristi@WJTL.com
| | | | |
| --- | --- | --- | --- |
| 6AM | | | |
| You Have Been So Good (feat. Sara Groves) | Paul Baloche | A Greater Song | 2006 |
| Gratitude | Nichole Nordeman | Woven And Spun | 2002 |
| We Give Thanks | Caedmons Call | In The Company Of Angels 2–The World Will Sing | 2006 |
| Great Are You (psalm 8v3,4 and 18v19) | Downhere | Downhere | 2001 |
| Amazing Grace (My Chains Are Gone) | Chris Tomlin | Music Inspired By The Motion Picture Amazing Grace | 2007 |
| Desert Song | Hillsong United | Across The Earth – Tear Down The Walls | 2009 |
| Thank You For The Cross (feat. Brenton Brown) | Vineyard | Holy | 2002 |
| Thank You For Hearing Me | David Crowder | All I Can Say | 1998 |
| Thank You for Healing Me | Matt Redman | Beautiful News | 2006 |
| Thank You For Saving Me | Delirious | Deeper | 1998 |
| Psalm 126 (You Have Done Great Things) | Charlie Hall | Passion: Our Love Is Loud | 2002 |
| Praise The Lord | Kristene Mueller | Those Who Dream | 2008 |
| 7AM | | | |
| Come Ye Thankful People Come | Leigh Nash | Hymns And Sacred Songs | 2011 |
| 10,000 Reasons (Bless The Lord) (feat. Passion) | Matt Redman | Passion: White Flag | 2012 |
| Great I Am (feat. Jared Anderson) | New Life Worship | You Hold It All | 2011 |
| Oh! Great Is Our God! | The Sing Team | Oh! Great Is Our God! | 2012 |
| So Good to Me | Cory Asbury | Holy | 2008 |
| Joyful, Joyful | Casting Crowns | Until The Whole World Hears | 2010 |
| Our Great God (feat. Rebecca St. James) | Todd Agnew | Better Questions | 2007 |
| How Great Is Our God | Chris Tomlin | Passion: How Great Is Our God | 2005 |
| Generous King | Sovereign Grace Music | The Gathering | 2011 |
| Great Are You Lord | Phillips, Craig and Dean | Fearless | 2010 |
| You Are Good | Rita Springer | I Have To Believe | 2005 |
| Give Thanks | Mylon Le Fevre | Faith, Hope and Love | 1993 |
| Great Is Thy Faithfulness | Israel Houghton | WOW Hymns | 2007 |
| 8AM | | | |
| Your Glory | All Sons & Daughters | Season One | 2012 |
| God Is Good | Dustin Kensrue | The Water & The Blood | 2013 |
| You Are Good | Matt Papa | You Are Good | 2006 |
| Thank You Lord | Paul Baloche | A Greater Song | 2006 |
| Thankful | Caedmons Call | 40 Acres | 1999 |
| How Great Is Your Faithfulness | Matt Redman | We Shall Not Be Shaken | 2009 |
| A Grateful People/Bless the Lord | Watermark | A Grateful People | 2006 |
| God is Good | Enter The Worship Circle | Third Circle | 2003 |
| For The Lord Is Good (Psalm 100) | Women Of Faith | Outrageous Joy | 1998 |
| Thank You | Dennis Jernigan and Friends | Hands Lifted High | 2004 |
| Your Goodness | Brian Campbell | Hearts Wake To The Giver Of Life | 2012 |
| Good To Me | Desperation Band | Everyone Overcome | 2007 |
| Greatly To Be Praised | Brian and Jenn Johnson | We Believe | 2006 |
| 9AM | | | |
| You Are Good | Israel and New Breed | New Season | 2001 |
| You Are So Good To Me | Waterdeep | You Are So Good To Me (Waterdeep Worship) | 2001 |
| Great Great God | Phillips, Craig and Dean | Breathe In | 2012 |
| Because of Your Love | Paul Baloche | A Greater Song | 2006 |
| How Great Thou Art | Charlie Hall | Passion: Hymns Ancient and Modern | 2004 |
| Youre Good Lord | Kathryn Scott | Satisfy | 2003 |
| Forever Reign | Kristian Stanfill | Passion: Here For You | 2011 |
| A Greater Song | Matt Redman | Beautiful News | 2006 |
| Thank You | The Merchant Band | The World Can Wait | 2006 |
| You Are Good | Jeff Deyo | Surrender | 2005 |
| Thrill | Charlie Hall | The Bright Sadness | 2008 |
| Take Heart | Hillsong United | Aftermath | 2011 |