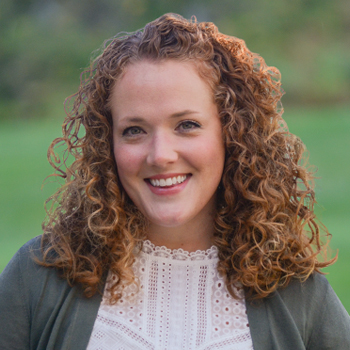 Praise&Worship Show: Nature Theme
I saw a back-to-school commercial the other day and thought, "Oh no…summer is almost over!"  Since we're usually spending more time outdoors in these warmer months, I wanted to do a special Nature Theme…before fall returns.
If you think of it in time, today's playlist would go so perfectly with a hike, bike ride, walk or even a cup of coffee out on the porch.  (Look up Psalm 8 for some theme-related reading material.)  WJTL's free new app would come in handy to take these songs on the go!  (Download at the banner on the right or by searching "WJTL" on iTunes.)
Email me if you'd like to join the weekly playlist email group–or if you have theme/song/worship leader suggestions.
Kristi Leigh – WJTL DJ
Kristi@WJTL.com
| | | | |
| --- | --- | --- | --- |
| NATURE THEME | | | |
| 6AM | | | |
| Ocean | Ten Shekel Shirt | Much | 2001 |
| Light Up The Sky | The Afters | Light Up The Sky | 2010 |
| Sea Of Faces | Kutless | Sea Of Faces | 2004 |
| God Of Wonders | Paul Baloche | God Of Wonders | 2001 |
| Creation Song (Glory to the Lamb) | Fernando Ortega | Breaking of the Dawn | 1999 |
| Heaven On Earth | Darlene Zschech | Kiss of Heaven | 2003 |
| Healing Rain | Michael W. Smith | Healing Rain | 2004 |
| Holy, Holy, Holy | Steven Curtis Chapman | WOW Hymns | 2007 |
| In the Garden (There Is None Like You) | Watermark | A Grateful People | 2006 |
| Ocean Floor | Audio Adrenaline | Lift | 2002 |
| Mountaintop | The City Harmonic | I Have A Dream (It Feels Like Home) | 2012 |
| The Whole Earth (Psalm 19, 72) | Ross Parsley | I Am Free | 2004 |
| Maker Of Heaven | Desperation Band | Sessions and Remixes | 2007 |
| 7AM | | | |
| Indescribable | Chris Tomlin | Arriving | 2004 |
| Sunrise | Nichole Nordeman | Recollection-The Best of Nichole Nordeman | 2007 |
| Flower in the Rain | Jaci Velasquez | Heavenly Place | 1996 |
| Hallelujahs | Chris Rice | Deep Enough To Dream | |
| Signature of Divine (Yahweh) | Needtobreathe | The Heat | 2007 |
| Your Love Is Strong | Jon Foreman | Limbs and Branches | 2008 |
| Let It Rain (feat. Chris Quilala) | Jesus Culture | Come Away | 2010 |
| God Youre Beautiful | Brian Johnson | Love Came Down | 2010 |
| All Of Creation | Mercy Me | The Generous Mr Lovewell | 2010 |
| Praise You In This Storm | Casting Crowns | Lifesong | 2005 |
| Come To The Water | Kristian Stanfill | Passion: Let The Future Begin | 2013 |
| Oceans (Where Feet May Fail) | Hillsong United | Zion | 2013 |
| Hear Us from Heaven | Jared Anderson | Where to Begin | 2006 |
| Rain Down | Rita Springer | I Have To Believe | 2005 |
| 8AM | | | |
| Sky Spills Over | Michael W. Smith | Sovereign | 2014 |
| Awesome God | Rich Mullins | Winds of Heaven…Stuff of Earth | 1988 |
| You Heavens Adore Him | Sovereign Grace Music | Upward – The Bob Kauflin Hymns Project | 2003 |
| Waterfall | Chris Tomlin | TBD | 2014 |
| Desert Song | Hillsong United | Across The Earth – Tear Down The Walls | 2009 |
| Creations King | Paul Baloche | A Greater Song | 2006 |
| Knees To The Earth | Christy Nockels | Passion: Sacred Revolution | 2003 |
| Revelation Song (feat. Kari Jobe) | Gateway Worship | Cover The Earth | 2006 |
| God Of Brilliant Lights | Aaron Shust | Morning Rises | 2013 |
| You Shaped The Heavens | Eoghan Heaslip | Grace In The Wilderness | 2004 |
| Heaven Is Our Home | Kathryn Scott | Satisfy | 2003 |
| King Of Wonders (feat. Matt Redman, Tim Hughes, Joel Houston of Hillsong) | CompassionArt | CompassionArt | 2009 |
| Dance In The River | Chris Tomlin | Passion: Our Love Is Loud | 2002 |
| Oceans Will Part | Hillsong | Mighty To Save | 2006 |
| 9AM | | | |
| Love Rains Down | Jaime Jamgochian | Reason to Live | 2006 |
| Beyond The Sky | Fernando Ortega | Home | 2000 |
| Desert Soul | Rend Collective | Homemade Worship By Handmade People | 2012 |
| Rain Down | David Crowder | All I Can Say | 1998 |
| Great Are You (psalm 8v3,4 and 18v19) | Downhere | Downhere | 2001 |
| Open Up The Sky | Deluge | Deeper (Integrity Compilation) | 2008 |
| Heavens Song | Gateway Worship | Wake Up The World | 2008 |
| Grace Like Rain | Plumbline | Louder Than the World: Burn II | 2006 |
| Rising Sun | All Sons & Daughters | The Longing – EP | 2012 |
| How Great Thou Art | Charlie Hall | Passion: Hymns Ancient and Modern | 2004 |
| Glory Rain Down | Jeff Deyo | Unveil | 2007 |
| Did You Feel the Mountains Tremble? | Delirious | Revival Generation | 1998 |