 Sanctus Real, Vision 2013 & Crowder!
ANN D'ALESSANDRO
CMI Productions is busy getting ready for 3 great events and we hope to see you!!
**The Sanctus Real Promises Tour with Sanctus Real, JJ Heller, Unspoken and Bread Of Stone will be at Manheim Brethren In Christ Church on Thursday, March 14th at 7:30PM.
**The Vision Conference with Jeremy Kingsley and Chuck Gibson is on Saturday, March 16th from 9AM-5PM (Doors open at 8:30AM) and includes  admission to the Crowder concert in the evening.  "It is the mission of Vision13 to challenge junior high and senior high students and leaders to become actively involved in God's vision for the world." You can find more information about the conference at their website: http://visionconference.org/
**Crowder (David Crowder with his new band) with Chuck Gibson on Saturday, March 16th at 7:30PM at Calvary Church in Lancaster.  John Shirk got to talk to David Crowder about his new band and the upcoming concert, you can listen to it here: https://wjtl.com/listen/wjtl-casts/
Tickets for all three events will be available at the door!  Doors for the concerts open approx. 1 hour before the concert.  You can find tickets and more information at our website: http://www.cmilive.com/
Ann D'Alessandro – Looking forward to Sanctus Real & Vision & Crowder and everyone else! ann@wjtl.com                                                    CROWDER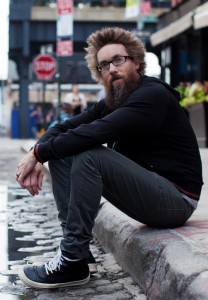 SANCTUS REAL