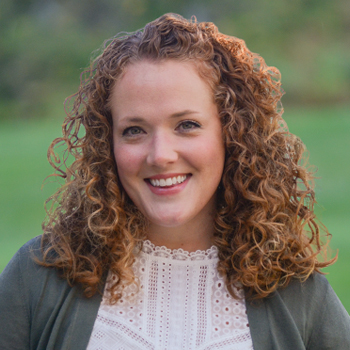 This Morning's Praise & Worship Show Playlist
KRISTI LEIGH – Praise & Worship Show Playlist for Sunday, June 20th 2010
6:00 a.m.–Legal I.D.
"God You're Beautiful" by Anthony Skinner from "Forever And A Day"
"My Savior's Precious Blood" by West Coast Revival from "Fuse"
"Unto You" by Shane & Shane from "Psalms"
"What Joy Is Found" by Jeremy Riddle from "Full Attention"
"Come And Let Your Presence" by The Merchant Band from "The World Can Wait"
"Light The Fire" by Fusebox, Rebecca St. James from "Lost In Worship"
"Phenomenon" by Rita Springer from "All I Have"
6:30 a.m.
"When I Speak Your Name"by Klaus, Kari Jobe from "Glory"
"Desert Song" by Hillsong United from "Across The Earth – Tear Down The Walls"
"Cloud By Day" by The Embers from "The Embers"
"Lord Have Mercy" by Michael W. Smith from "Worship Again"
"Ready Now" by Desperation Band from "It's All Worship" (An Integrity Compilation)
"No One Like You" by The David Crowder Band from "Illuminate"
7:00 a.m.–Legal I.D.
"Thrill" by Charlie Hall from "The Bright Sadness"
"Saviour Of The World" by Ben Cantelon from
"Restoration" by David Brymer from "Unceasing"
"Fling Wide" by Misty Edwards from "Fling Wide"
"Wonderful Maker" by Jeremy Camp from "Carried Me"
7:30 a.m.
"Wonderful Savior" by Tim Reimherr from "Unceasing"
"Your Wounded Feet" by Telecast from "Eternity Is Now"
"Forever And A Day" by Anthony Skinner from "Forever And A Day"
"Praise The Lord" by Kristene Mueller from "Those Who Dream"
"What Does It Sound Like?" by Bethel Live and Brian Johnson from "Here Is Love"
"Your Love Never Fails" by Jesus Culture from "Your Love Never Fails"
8:00 a.m.–Legal I.D. with Translator Tag
"More Love, More Power" by Jeff Deyo from "Saturate"
"Amazing Grace (My Chains Are Gone)" by Chris Tomlin with Wilberforce University Choir from "Music Inspired by the motion picture: Amazing Grace"
"Be Still And Know" by Christy Nockels from "Deeper" (Integrity Compilation 2008)
"More Than A Friend" by Jeremy Riddle from "WOW Worship Red"
"There's No One Like Our God" by Vineyard from "Hungry"
"Rescue" by Jared Anderson from "Desperation"
8:30 a.m.
"Sing My Love" by Sarah McMillan from "Under Your Bright Wings"
"You Give Me Life" by Rita Springer from "Rise Up"
"Beautiful" by Phil Wickham from "Cannons"
"Jesus, Lover Of My Soul" by Passion Worship Band from "Passion: The Road To One Day"
"Wonderful God"by Hillsong from "God He Reigns"
"Revelation Song" Gateway Church with Kari Jobe from "Cover The Earth"
"Knees To The Earth" by Watermark from "A Grateful People"
Let me know if you have any song questions!