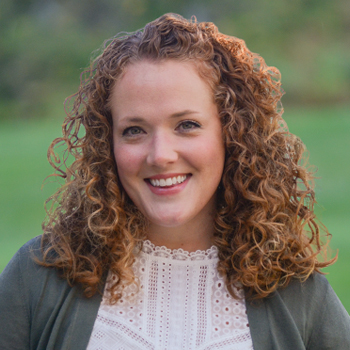 Today's Praise And Worship Show Playlist!
KRISTI LEIGH –
Praise & Worship Show Playlist
June 13, 2010
6:00 a.m. — Legal I.D.
"Hear Us From Heaven" by Jared Anderson from "Where To Begin"
"You Are God" by Jeff Deyo from "Unveil"
"No One Like You" by David Crowder Band from "Illuminate"
"What Does It Sound Like" by Bethel Live with Brian Johnson from "Here Is Love"
"My Soul Sings" by Delirious from "Kingdom Of Comfort"
"The Wonderful Cross" by Chris Tomlin from "The Noise We Make"
6:30 a.m.
"Cannons" by Phil Wickham from "Cannons"
"Holy Roar" by Christy Nockels from "Passion: The Road To One Day"
"You Are My Hope" by Cory Asbury from "Holy"
"Your Love Never Fails"by Jesus Culture from "Your Love Never Fails"
"Endlessly" by The Desperation Band from "Who You Are"
"Wonderful Merciful Savior" by Phillips, Craig & Dean from "Let My Words Be Few"
7:00 a.m. — Legal I.D.
"Glory, Honor, Power, Praise" by The Embers from "The Embers"
"Thank You Lord" by Paul Baloche from "A Greater Song"
"Desert Song" by Hillsong United from "Across The Earth: Tear Down The Walls"
"Jesus Paid It All" by Kristian Stanfill from "Passion: Everything Glorious"
"Love Rescue Me" Kathryn Scot from "I Belong"
"He's Always Been Faithful" by Sara Groves from "Conversations"
"Grace" by Michael W. Smith from "A New Hallelujah"
7:30 a.m.
"Love Came Down" by Brian Johnson from "Love Came Down"
"Everything" by Tim Hughes from "Holding Nothing Back"
"Great Redeemer" by Eoghan Heaslip from "Grace In The Wilderness"
"He Is Yahweh" by 1,000 Generations from "Turn Off The Lesser Lights EP"
"Sing, Sing, Sing" by Chris Tomlin from "Passion: God Of This City"
"Open Up The Sky" by Deluge from "Deeper"
8:00 a.m.–Legal I.D. with Translator Tag
"How Great Is Your Faithfulness" by Matt Redman from "We Shall Not Be Shaken"
"Oceans Will Part" by Hillsong from "Mighty To Save"
"Needful Hands" by Jars of Clay from "Exodus"
"The Love Of God" by Mercy Me from "Spoken For"
"Be The Center" by Michael Frye with Kathryn Scott from "WOW Worship Red"
"The Purest Place" by Watermark from "A Grateful People"
"When Its All Been Said And Done" by Slater Armstrong from "Intimate Worship"
8:30 a.m.
"Doxology" by Eoghan Heaslip from "Grace In The Wilderness"
"My Tribute" by Andae Crouch from "Tribute"
"Everything I Need" by Ross Wright Band from "Light Of Your Grace"
"Follow Jesus (Landa Yesu)" by Selah, Nicole C. Mullen from "Bless The Broken Road"
"Give Us Clean Hands" by Mark Schultz from "WOW Worship"
"Draw Me Close" by The Katinas from "Exodus"
"Breathe" by Michael W. Smith from "Worship"
Let me know if you have any questions!