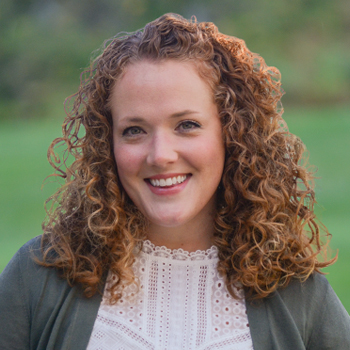 Today's Praise & Worship Show Playlist!
KRISTI LEIGH —
Here's the playlist for today's praise and worship show!
Let me know if you have any other song questions!
Kristi Leigh – WJTL DJ
Kristi@WJTL.com
6:00 a.m. — Legal I.D.
"Pour Out Your Spirit Lord" by Evan Wickham from "Mysterious Things"
"We Are Your's" by Charlie Hall from "Passion: Everything Glorious"
"Hallelujah To My King" by Paul Baloche from "Our God Saves"
"Shine On Us" by Phillips, Criag & Dean from "My Utmost For His Highest"
"Sing My Love" by Sarah McMillan from "Under Your Bright Wings"
"There Is None Like You" by Shane & Shane from "Clean"
"Oh The Deep" by West Coast Revival from "Fuse"
6:30 a.m.
"Endlessly" by The Desperation Band from "Who You Are"
"Desert Song" by Hillsong United from "Across The Earth – Tear Down The Walls"
"What Does It Sound Like" by Bethel Live with Brian Johnson from "Here Is Love"
"My Soul Sings" by Delirious from "Kingdom Of Comfort"
"Remember" by Tim Hughes from "Happy Day"
"Let's Worship" by Deluge, Kari Jobe from "Unshakeable"
7:00 a.m. — Legal I.D.
"Cloud By Day" by The Embers from "The Embers"
"Wonderful Savior" by Tim Reimherr from "Unceasing"
"My Glorious – Sing To The King" by Eoghan Heaslip, Laura Story from "Worship Project H2.14"
"Make Way" by Amber Brooks from "Still I Rise"
"Maker Of Heaven" by Desperation Band from "Sessions And Remixes"
"You Are God" by Jeff Deyo from "Unveil"
7:30 a.m.
"There Is Nothing Like" by Hillsong from "God He Reigns"
"Praise The Lord" by Kristene Mueller from "Those Who Dream"
"Hear Us From Heaven" by Jared Anderson from "Where To Begin"
"Your Love Never Fails" by Jesus Culture from "Your Love Never Fails"
"Give Us Your Courage" by Tim Hughes from "Happy Day"
"Moving Forward" by Israel Houghton from "The Power Of One"
8:00 a.m. — Legal I.D. with Translator Tag
"Revelation Song" by Kari Jobe from "Deeper"
"Mercy" by Parachute Band from "Roadmaps and Revelations"
"Beautiful Mercy" by Laura Hackett from "Laura Hackett"
"Mystery" by Brooke Fraser from "What To Do With Daylight"
"God You're Beautiful" by Anthony Skinner from "Forever And A Day"
"You Alone Can Rescue" by Matt Redman from "Passion: Awakening"
8:30 a.m.
"Faithful" by Ian McIntosh from "Alive"
"The Hope That Lies In You" by The Glorious Unseen from "The Hope That Lies In You"
"Won't You Come" by Sean Feucht from "Rebirth and Reclamation"
"Jesus Saves" by Tim Hughes from "Happy Day"
"Our God" by Chris Tomlin from "Passion: Awakening"
"Forever Reign" by Hillsong from "A Beautiful Exchange"