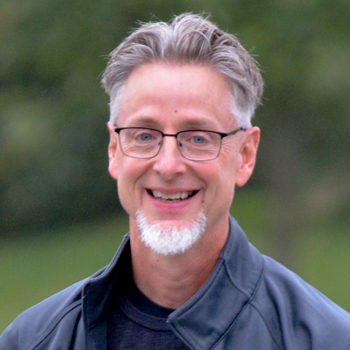 Visit an Open House and Support WJTL
FRED MCNAUGHTON – Our friends at Desmond Developers contacted us about doing a special fundraiser for WJTL. They love WJTL and wanted to do more.  They also are very pleased to be involved with several new building projects and wanted WJTL listeners to see their homes.  When they shared their idea with the other builders and realtors involved, it was met with excitement.  Everyone involved is an avid WJTL listener.
The building industry has certainly been experiencing challenging times. So we want to encourage you to support these Christian Businessmen who are enthusiastically supporting WJTL.
Here's the info…
The Developers, Builders and Realtors of …
• The Lakes in Mt. Joy.
• Westwood Green in Millersville
• and Willow Bend Farms in Willow Street
Will be holding Open Houses at all 3 locations Sunday, October 24 from 1pm to 4pm.
A donation will be made to WJTL for each visitor.
Here is a note from those businesses involved…
In Gratitude for the mission and witness of WJTL and their work on behalf of our Gracious Lord ,the Developer, Builders and Realtors in the communities at The Lakes in Mt-Joy, Westwood Green in Millersville and Willow Bend Farms in Willow Street will donate $5.00 per adult or $10.00 per family that attend an open house at one of these communities on October 24th from 1:00pm to 4:00 pm. We believe the listeners will not only be financially supporting this great voice of the Gospel in a time of great need by just showing up but will be blessed witnessing the quality of Custom built homes and townhouses , touring the neighborhoods and seeing the many amenities  that make them all great locations to call a house a home.
We invites you to visit one of the locations on October 24th in support of WJTL.
Directions…
Westwood Green – Route 30 to Route 741E. Follow Route 741E approximately 3.6 miles and turn right at stop light onto Route 999 (Manor Avenue). At sharp bend, follow road to the right (staying on Route 999 West). At first stop light, turn left on North Duke Street. Turn left on Cottage Avenue. Turn left into Westwood Green on Houffman Place.,
THE LAKES – Route 283 to the Rheems/Elizabethtown exit. Travel South on Cloverleaf Road (towards Elizabethtown). Turn left on Route 230 East. Travel approximately 1.5 miles and turn right through the railroad underpass. Make an immediate left on Musser Road. Travel .5 miles and turn left into The Lakes on Lakeside Crossing.,
Willow Bend Farm – Take Rt. 222 south out of Lancaster
After passing Willow Valley Resort, turn right on Rt. 741 (Long Lane) Go 3/8 mile and turn right on Millwood Road, Go 3/4 mile and bear left on Brenneman Road, Willow Bend Farm will be on your right
Thanks to all the developers, builders and realtors involved!
Developer : Desmond Management
In Willow Bend Farm development
Builder :
Metzler Home Builders, Inc.
1172 Penn Grant Road
Lancaster, PA 17602
Phone: (717) 687-6302
Fax: (717) 687-0286
http://www.metzlerhomebuilders.com/index.htm
Realtor:
The Shreiner Group – Kris Linquist
Prudential Homesale Services Group
150 North Pointe Blvd.
Lancaster, PA 17601
Direct: 717-560-8496
Office: 717-560-9100
Fax: 717-569-2299
Email: klundquist@prudentialhomesale.com
In The Lakes Development
Builder:
Garman Builders, Inc.
I471 N. Reading Road
Ephrata, PA 17522
Phone: (717) 733-4383
Fax: (717) 733-3225
http://garmanbuilders.com/
Realtor:
Town & Country Realty -Agent Don Herr
2547 Lititz Pike
Lancaster, PA 17601
Phone: (717) 299-4885
Fax: (717) 299-4529
E-mail: info@lancastertownandcountry.com
In the Willow Bend Farm Development
Builder:
Custom Home Group Inc
1302 Lancaster Pike
Quarryville, PA 17566-9749
(717) 284-4090
www.customhomegroup.com
Realtor :
Benjamin E. Siegrist    Kingsway Realty
Office Phone: 717-569-8701 Ext. 152
Cell Phone: 717-575-3720
Email: ben@kingswayrealty.com
In the Lakes Development
Builder:  Desmond Construction Inc.
1085 Manheim Pike ,Lancaster Pa. 17601  717-397-3068
REALTOR:
Greg Shank  Prudential Homesale Services Elizabethtown Office
48 S. Market Street
Elizabethtown, PA   17022
Phone:   (717) 367-3500
Fax (717) 367-8078
http://www.prudentialhomesale.com/getagent/list.php?temp=&oid=034100007
in Westwood Green Development
Desmond Construction Inc.
1085 Manheim Pike ,
Lancaster Pa. 17601  717-397-3068
Realtor : Prudential Homesale Services
North Pointe Blvd – Lancaster Office – Mark Thudium Team
150 North Pointe Boulevard
Lancaster, PA   17601
Phone:
(717) 560-9100
Fax:
(717) 569-7943
www.marksteam.com