 Winning Wednesday Assorted Artists CDs!
Tomorrow is Winning Wednesday!  We will have even more chances for you to call in and win!  We have some great assorted artists CDs for you to win!  Keep listening all day for your chance to call in and win the DJ's choice of one of these CDs:
Hawk Nelson – Diamonds
John Tibbs – Dead Man Walking
Plumb – Exhale
Aaron Gillespie – Grace Through The Wandering
Among The Thirsty – Who You Say I Am
Newsboys – Love Riot
7eventhtimedown – #Godisonthemove
Lincoln Brewster – Oxygen
Fellowship Creative – Running To Follow
Chris August – The Maker
Rend Collective – As Family We Go
JJ Weeks Band – As Long As We Can Breathe
Keep this number handy – 717-392-3690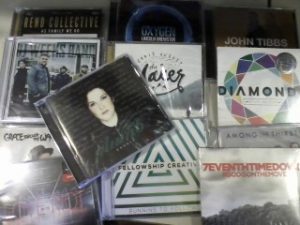 *Caller must not have won in the past 30 days.