The Ugly Side of the Church Contest!
Does your Church Building Have an Ugly Side?
If so, then we have the contest for you! WJTL, Grauer's Paint and Decorating, and Benjamin Moore Paints present, The Ugly Side of the Church Contest.
Enter your church or non-profit organization by sending a video of your room and why your church or organization should qualify to win a makeover for a room. Your video should include shots of your room and not exceed 90 seconds. Your video can be submitted by link or by DVD. You can also submit your entry with photos and a short written description. The experts at Grauer's will judge the room that is most "in need" and provide the materials to bring out its natural beauty. The contest begins Tuesday March 1, 2011 and entries must be received by midnight on Thursday March 31st 2011.
The Grand prize package from Grauer's Paint and Decorating includes: paint, supplies, wall covering and window treatments.(up to $1,000.00) Grauer's will even provide a specialist on site to assist in the "makeover". Your church or organization members will get in on the fun by being a part of this special day of painting and redecorating.
Rules: The Grand Prize winner will be announced on the Get up and Go Show at 7:20 am on Friday April 8th 2011.
WJTL and Grauer's Paint and Decorating reserve the right to use all pictures both from before and after the renovation for promotional purposes. All pictures submitted become property of WJTL. All those entering the contest are asked to obtain permission of their Pastor/Church council or Director prior to entering to avoid any delays, in the event that your church wins.
Winner (after winning prize) must provide WJTL with their name, address, phone number, social security/tax ID number for tax reporting purposes. Federal, state or other taxes imposed on the winner, as a result of winning the prize, or imposed on the prize itself, are the sole responsibility of the prize winner. By entering the contest you are acknowledging that the rules have been read and understood.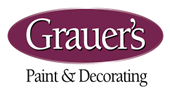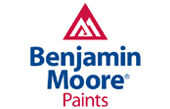 Grauer's Paint & Decorating
1941 Lincoln Highway
Lancaster PA 17602
Phone: (717) 394-0558
and in Lititz
35 North Cedar Street
Lititz, PA 17543
Phone: (717)626-2330