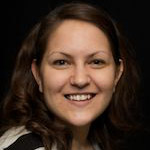 Witness Festival
ASHLEA BRENEMAN – Thanks everyone who stopped by the WJTL trailer this past Saturday at Witness Festival! I always love being able to meet so many of you. I especially loved meeting the girl who showed me her cowboy themed silly bands (I hadn't seen those yet!), to the many people that stopped by to say how much they appreciate the station and how they love the new website! It is always refreshing to hear how WJTL is ministering to so many people.
Plus, what a great day of performances! I was only there for a little bit but I got to catch Building 429 and some of Superchick. Both gave excellent performances and really got the crowd going. Here's the article that was in Sunday's newspaper about Witness that features some pictures too.
Were you at Witness? What was your favorite part of the day?
Festival season is just starting…. only two weeks till Creation!
Ashlea Breneman
ashlea@wjtl.com