Promise Players Auditions
August 26 @ 1:00 pm

-

7:00 pm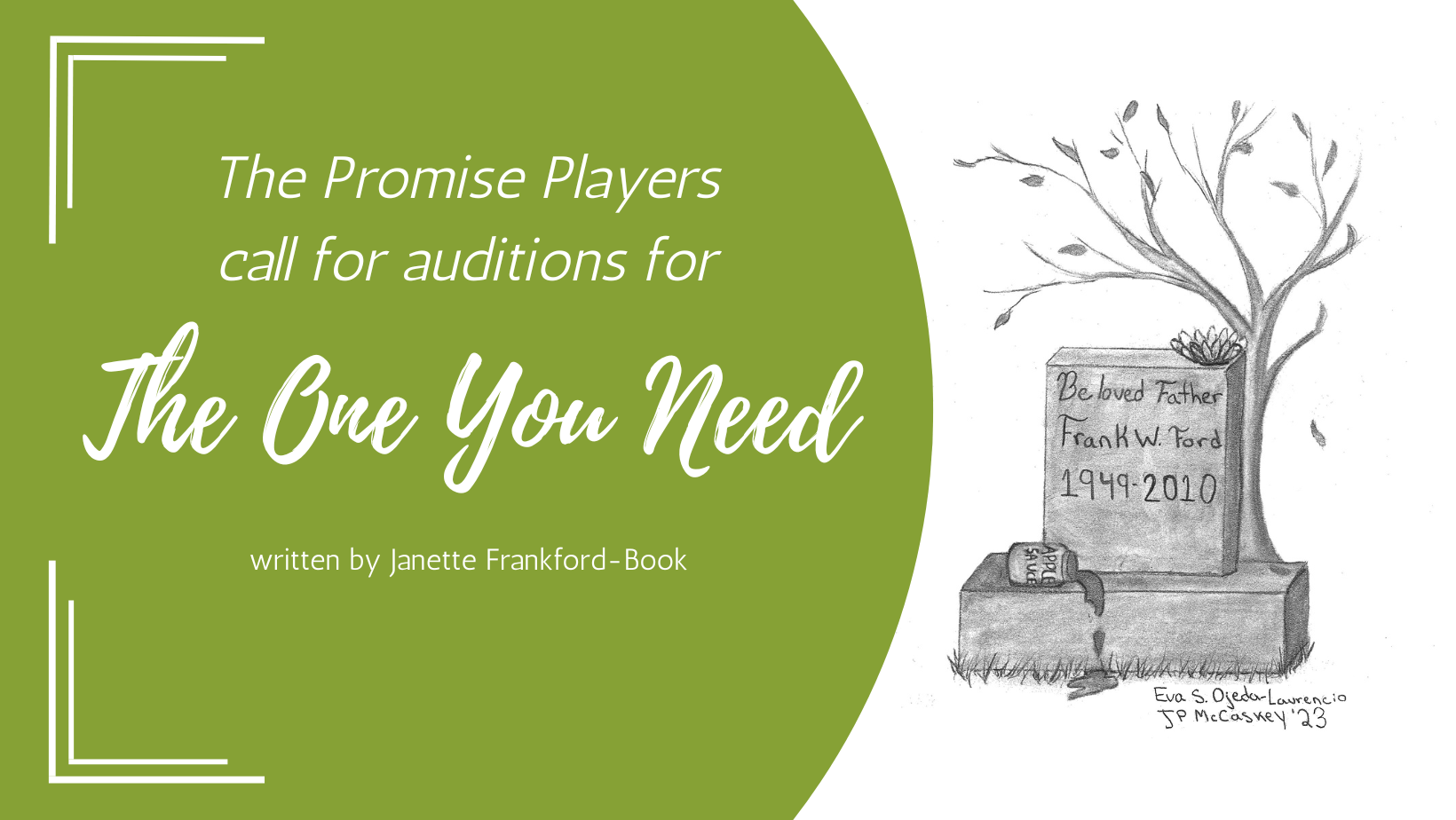 The Promise Players call for auditions for their fall show, The One You Need. Written by Janette Frankford-Book, the play is a story of one man's journey to Heaven. Can he save his daughter along the way? Maybe . . . if she doesn't accidentally kill him first! Jan is refusing to accept the fact that her father is dying. Despite his pleas for her to trust the Lord, she continues to take matters into her own hands – possibly expediting his inevitable demise!
Casting needs: 5 male roles (2 age 30+, 2 age 45+, 1 age 55+), 2 female roles (flexible age), and 2 flex roles (either gender, 1 age 30+, 1 flexible age) are available.
Auditions will be held at Lampeter Church of the Brethren: 1900 Lampeter Road, Lancaster, PA 17602 on August 26 & 27 from 1:00 to 7:00 pm. To schedule an audition appointment or for more information, please contact directors Wayne Rhinier and Janette Frankford-Book at jfrankford2911@gmail.com.
We're also looking for crew members! If you're interested in helping with lighting, sound, or stage crew, or as a house manager or front desk manager, please contact the Promise Players at promiseplayers@gmail.com.
Performance dates are November 3-5 and 9-12, 2023.